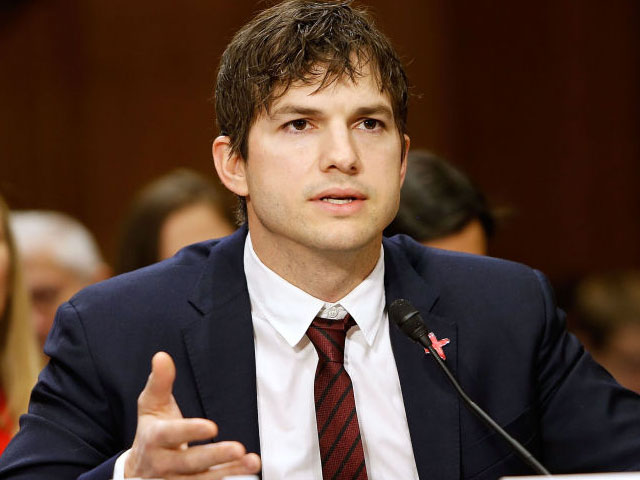 ---
Hollywood star, Ashton Kutcher recently spoke out loud on child trafficking and about putting an end to modern day slavery. Ashton bit back tears few times in his speech as he opened up about some horrifying incidents he recalled, reports Harper's Bazaar. 

"I am here today to defend the right to pursue happiness. It's a simple notion — the right to pursue happiness." stated the Jobs actor.

"But the right to pursue happiness, for so many, is stripped away. It's raped. It's abused. It's taken by force, fraud, or coercion. It is sold for the momentary happiness of another. This is about the time that I start talking about politics and the Internet trolls tell me to stick to my day job." continued Ashton.

Disturbing dilemma of child trafficking

What Ashton revealed next was known by the very few. "So I'd like to talk about my day job. My day job is as the Chairman and co-founder of 'Thorn'. We build software to fight human trafficking and the sexual exploitation of children. That's our core mission."

Opening up about his work in anti-trafficking, Ashton revealed he has met victims in Russia, India, Mexico, New Jersey, and all of the America.

"I've been on FBI raids where I've seen things that no person should ever see. I've seen video content of a child that's the same age as mine being raped by an American man that was a sex tourist in Cambodia. And this child was so conditioned by her environment that she thought she was engaging in play." added Killers star.

Women, children being 'trafficked from Pakistan, forced into begging' in Europe

"I've been on the other end of a phone call from my team, asking for my help because we had received a call from the Department of Homeland Security telling us that a seven-year-old girl was being sexually abused and that content was being spread around the dark web, and she had been being abused and they had watched her for three years and they could not find the perpetrator, asking us for help." Ashton choked up as he recalled the incident.

"We were the last line of defence, an actor and his foundation were the potential last line of defence. That's my day job, and I'm sticking to it..." added What Happens in Vegas actor.

He concluded his speech on this note: "Happiness can be given to no man, it must be earned. It must be earned through generosity, and through purpose. But the right to pursue it is every man's right. And I beg of you that if you give people the right to pursue it, what you may find in return is happiness for yourself."

Have something to add in the story? Share it in the comments below. 
COMMENTS (1)
Comments are moderated and generally will be posted if they are on-topic and not abusive.
For more information, please see our Comments FAQ