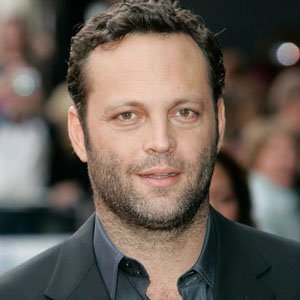 ---
KARACHI: It's no breaking news that wrestler-turned-actor Dwayne 'The Rock' Johnson is making a wrestling drama based on the life of current WWE superstar. In fact, according to Variety, Shaun of the Dead actor Nick Frost and Game of Throne's popular manipulative female villain Lena Headey have been roped in to star in the upcoming film, entitled Fighting with My Family. Florence Pugh will play Paige's character and Jack Lowden her brother.

But it has just been revealed that True Detective star Vince Vaughn has also joined the cast for the film, which is a collaboration between the Johnson's Seven Bucks Productions and WWE Studios.

Training camps abroad vital for Pakistan wrestlers: Muhammad Inam

What is truly interesting is the role that Vaughn will be essaying in Fighting with My Family. In an Instagram post, Johnson said Vaughn will play someone wrestling fans know well. "He (Vaughn) is playing a man who I know all too well and those of you who follow wrestling history know well too," he said. "The 80's wrestling star who squandered his money and opportunities because he didn't have the capacity to handle his fame. One bad decision after another. But these days he owns his past actions and does everything he can to give back to the wrestling business he loves."

The 80s wrestler Johnson is referring to could possibly be Jake 'The Snake' Roberts, who had a long battle with drug addiction and has now completely turned his life around through DDP Yoga. Johnson wrote that Vaughn loved the script and has sunk his teeth into his role. "I'm fired up to see what he brings to this role," said the world's highest-paid actor.




5 legendary wrestlers and how they look now

Stephan Merchant will be directing his own script, based on Channel 4's 2012 documentary The Wrestlers: Fighting with My Family. The wrestling drama follows the story of a "reformed gangster and former wrestler Ricky, his wife Julia, daughter Saraya and son Zak, who make a living performing in tiny venues across the country," Deadline reports.

"Ricky and Julia want a better life for their children and when brother and sister get the chance to audition for the WWE, it seems the family dream is coming true and all their troubles will be solved. However, Saraya and Zak are about to learn that becoming a WWE superstar demands more than they ever imagined possible as athletes and siblings."

In another Instagram post about how the project began, The Rock said, "Crazy that this passion project I'm producing started years ago, when I was in London and couldn't sleep. Clearly, I didn't have my tequila so at 3am I turn the TV on in my hotel suite and watch a documentary on a UK channel about a local wrestling family. The doc was intriguing, unpredictable and heartfelt. I had a hunch the narrative would make an interesting movie."

Pro wrestling world in frenzy after witnessing best match ever

MGM has secured a worldwide rights deal for $17.5 million. The Furious 7 star continued in his post, "And here we are starting production this week and fortunate enough to sign this kind of deal. I couldn't be happier for everyone who's worked so hard bringing this passion project to life."

Have something to add to the story? Share it in the comments below.