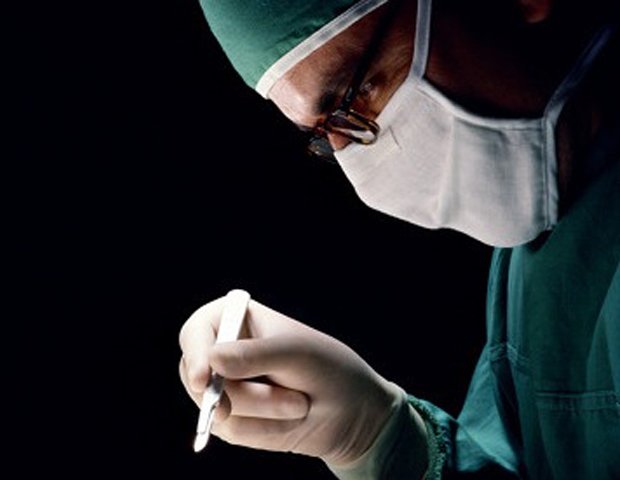 ---
For a country mired in scandals, the latest medical scam in Pakistan involving faulty cardiac stents comes as no surprise. However, what is shocking is that even a profession as noble as medicine has not been spared by criminals.

Influential people at public hospitals and the health department are allegedly involved in the use of unregistered, low-quality and near-expiry cardiac stents and billions of rupees have reportedly been evaded in taxes as a result of the scam.

Faulty stents: CJP expands scope of cardiac fraud case

What are cardiac stents?

For the uninitiated, a cardiac stent is used to keep the arteries open in the treatment of coronary heart disease.

During the procedure of coronary angioplasty, for example, narrowed or clogged heart arteries are opened with the help of hollow tubes and a metal wire. A small balloon is inflated by one of the tubes and the blockage in the artery wall is flattened; this procedure increases the blood flow to the heart after which the tubes and wire are withdrawn. The procedure is almost always followed by the placement of a stent, which is basically a wire mesh tube. The stent acts as scaffolding and prevents re-narrowing of the artery. It becomes a permanent part of the body with no means to recover it.




There are two types of cardiac stents used during medical procedures - those coated with medication are called drug-eluted stents while those free from any medication are the bare-metal stents. A stent being a foreign body incites an immune reaction. This may cause scar tissue to rapidly grow over the stent. In addition, there is a strong tendency for clots to form at the site where the stent damages the arterial wall. Other complications include bleeding at the puncture site, tearing and sudden closure of the coronary artery, heart attack, need for additional procedures and re-narrowing of the dilated blood vessel. These kinds of complications are possible with a high-quality, registered stent; imagine what harm the low-quality and near-expiry stents can cause.

The players and the game

These shady stents are introduced in a hospital's workforce through an extensive and well-established network, starting from a manufacturer who produces the devices, an importer who imports such faulty stents at a low price with a plan to distribute them to the interested parties; a wholesaler then comes into action for bulk purchasing and last is the retailer who sells the stents directly to the patients at high rates. The doctors then complete this vicious nexus by administering these killer stents into the patient's arteries.

No leads in stents scam yet

Moreover, a stent worth a few thousand rupees is sold for over Rs100,000 to poor people coming to government hospitals. First they make the patients pay 10 times the actual price and then they provide them substandard treatment, which would only worsen their condition. It has also been reported that some patients were made to purchase these stents although their medical condition had no relation with stent administration.

Root cause

The seed of all such ethical issues in the field of medicine is sowed early in medical schools. In Pakistan, medical students are not given any lectures on ethics and morality and students are unaware of their limitations. When such pupils go on to become specialists, they are approached by ill-reputed companies in order to push their harmful gadgets or adulterated drugs into the market in exchange for monetary benefits.

The latest scam has brought forth the moral depreciation of our society. That such a business was blatantly being run in broad daylight and that there are doctors who lack even the basic sense of humanity by putting patients at risk is appalling.

Way forward

Doctors who are willing to go to any extent for personal gains should immediately have their license revoked and be enrolled in special ethical workshops.

No price control in place for heart stents, SC told

Medical schools need to arrange ethics and morality lectures and workshops from the very first day to prevent future doctors from falling in such notorious activities while keeping all such shady companies under complete lockdown. These fraudulent companies bite off the arm of the patients and then expect them to say 'oh boy! Half-price manicures for life!' Such companies and all the personnel making up this underhanded network along with the cardiologists need to be made an example of and should be dealt with iron hand in order to prevent such illegal activities from happening again.

Professionalism must not be compromised in the name of commercialisation. No one should be allowed to soil the reputation of a profession as noble as medicine. Since it is pointless to lock up a barn after the horses are gone, therefore strict measures need to be taken before things get more unmanageable. It is high time to re-visit our bioethics.

Raja Khalid Shabbir is a doctor based in Islamabad
COMMENTS
Comments are moderated and generally will be posted if they are on-topic and not abusive.
For more information, please see our Comments FAQ