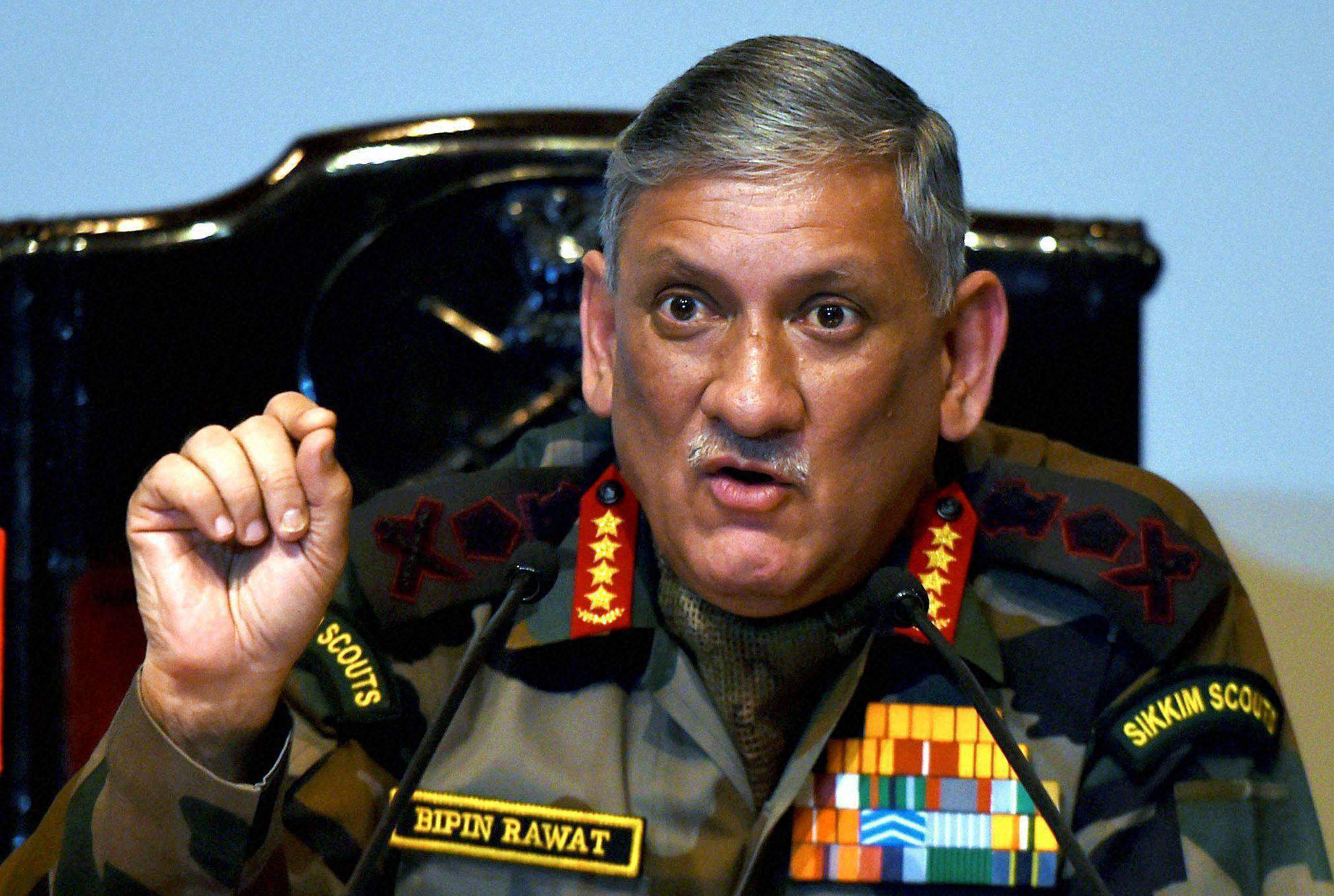 ---
Unable to contain the flames of freedom movement in occupied Kashmir, Indian Army Chief Bipin Rawat said on Wednesday that those who wave Pakistani flags in the valley will be dealt with force.

"… [I]f they want to continue with the acts of terrorism displaying flags of ISIS and Pakistan, then we will treat them as anti-national elements and go helter-skelter for them," The Indian Express quoted Rawat as saying.

"They may survive today but we will get them tomorrow. Our relentless operations will continue," he added with a warning.

His statement came after continuous clashes between the occupying troops and the rebels in the held valley, which a day earlier killed three soldiers and four rebels after an army patrol came under fire in the north of the territory.

Three Indian soldiers killed in Kashmir

As the occupying forces' policies fail to bring about peace in the valley, the Indian army chief also went on to blame those who tend to maintain their neutrality or support the freedom struggle by preventing the brutal operations going on in the occupied region.

"Those who obstruct our operations during encounters and are not supportive will be treated as overground workers of terrorists," Rawat said.

The Indian army chief said he was giving an opportunity to the people who are not supporting the occupying forces to stop siding with the freedom fighters.

"We are giving them an opportunity, should they want to continue to then, we will continue with relentless operations maybe with harsher measures and that is the way to continue," he said.

Rawat warned the people of even tougher actions if did not give up the dissent against the Indian occupying troops in the valley.

"If they do not relent and create hurdle in our operations, then we will take tough action," Rawat said.