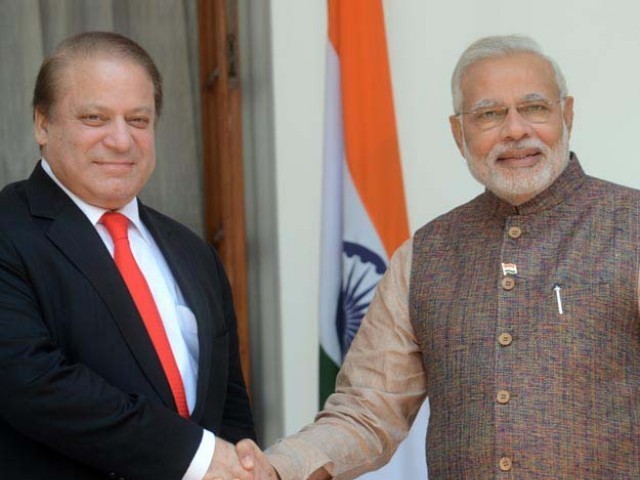 ---
LAHORE: Anyone in India who thinks that Pakistan can be isolated is living in a fool's paradise. India needs to engage with Pakistan in dialogue and collaborate on every level, especially education, said Indian journalist-turned-politician Sudheendra Kulkarni.

He was speaking at a panel discussion on Indo-Pak relations at the Beaconhouse National University (BNU) on Wednesday.

Sudheendra said that he was impressed by the universities in Pakistan. He added India and Pakistan need to collaborate in higher education as billions are spent every year sending students to western countries.

Demarche to New Delhi: Pakistan protests after deaths of three soldiers

"Approximately 0.3 million students go abroad every year for higher education and spend around $10 billion. The amount is more than the higher education budget of the Indian government. We are next to each other and can benefit from higher education institutions in India and Pakistan."

He advised students of the BNU to forge friendships on social media so that they could better understand the people of each other's countries. He also told Pakistanis to engage with their Indian counterparts and ask difficult questions to understand them and think of new ways to resolve the tensions between the two countries.

Prominent human rights activist IA Rehman said that during his visits to India, he saw that there was a misconception in India that they would not be allowed to come to Pakistan. He suggested Indians visit Pakistan and see for themselves how the people of the country live.

Pledging army's support: AJK PM, COAS discuss LoC situation 

"Our future is common and nothing can change that," he said.

Pakistan Tehreek-e-Insaf (PTI) senior leader Shafqat Mahmood said that he had been part of the track two diplomacy between India and Pakistan.

"I started with fervour, but very little progress was made in the process. Even those things we thought were doable were not resolved between the two countries. Now things are even worse," he said. He added that matters were exasperated after the Indian prime minister's statements and reports of the treatment of Muslims in India. He said that the media was also playing a very negative role and was a huge hindrance in the peace process, especially the Indian media.

"We cannot and should not be held hostage to some people with extreme views," he added.

Pakistan-India relations had been, for the most part, remained hostile. "Things had taken a turn for the worst with the change of government in India," said defence analyst Hasan Askari Rizvi.

Pakistan does not want war with India: DG ISPR

Former Foreign Minister Khurshid Mahmood Kasuri recounted his interactions with Sudheendra. He recalled the politician was attacked by Shiv Sehna after inviting Kasuri to Mumbai to launch his book Neither A Hawk, Nor a Dove.

"I understand why people are now pessimistic as there are regular attacks on Pakistan by the Indian prime minister. However, I believe that with the military capabilities of both countries, India and Pakistan cannot take an inch from each other by force," he said.

Published in The Express Tribune, February 16th, 2017.