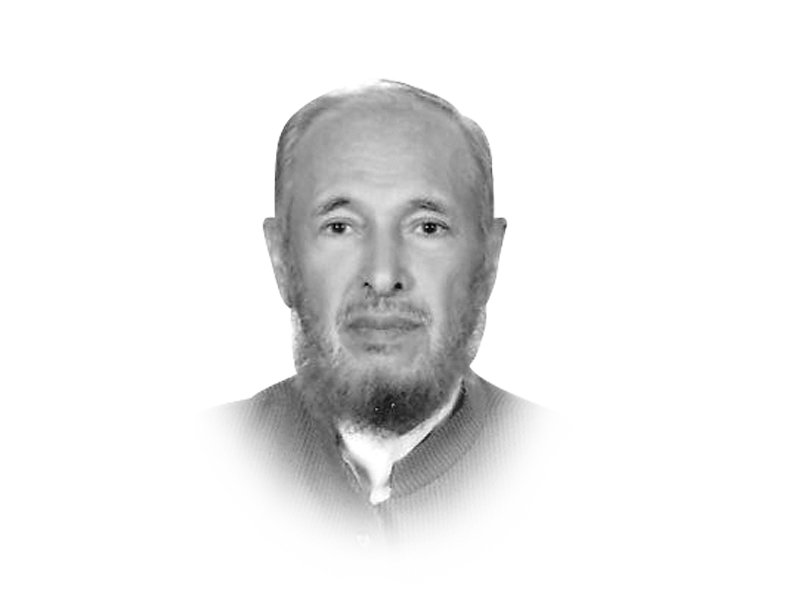 ---
The debate over the abolition of Fata as a distinct administrative entity is raging and creating ripples across the political spectrum. As it so often happens in the 'Islamic Republic ' the discussions are sponsored ,dominated by vested interests with strong ,enduring ties to the area way beyond Fata where their properties, residences and businesses are located .

A group of parliamentarians who won their seats by just a handful of votes are now claiming to have a mandate to change the status of the tribal area. That is a ludicrous assertion. Because firstly these elected members do not live in the tribal area nor would they ever contemplate to settle in their ancestral homes with families in the foreseeable future. Secondly having been returned to Parliament by winning just a couple of thousands of votes can they have an authority to change the complexion of the area?

Thirdly, is it not a fact that money played a vital role in the election for Senate as far as the tribal area is concerned? Fourthly, can these members of Parliament raise their voice in support of abolition of the status of tribal area in the hinterland of Fata — amongst rank and file tribesmen?

Coming to the merits of the merger scheme, a dispassionate examination of the whole scenario would show that the scheme of integration would not be implemented without creating utter chaos, confusion that would not only impede progress and development but would generate a climate of hostility that would lead to long-term insecurity and lawlessness .

To subject the people of the tribal area to the rigours and agonies of our decrepit criminal justice system would be unjust and unwarranted. Imagine for a moment the SHOs operating in areas like Tirah or Shawal or Nawa pass! Would the people of the tribal area be prepared or willing to accept the pain of pursuing their criminal or civil disputes in courts for years or decades? Would they have the resources to engage lawyers and pay hefty fees for years with no end in sight? Would merger not lead to a dramatic escalation in the number of disputes over land, shops and property?

If the extension of jurisdiction of superior courts is any answer to normalising an area then look at Karachi where all the laws of the land extend, where courts are functioning but has Karachi seen peace or normalcy for the last nearly three decades?

And more importantly have the people of the tribal area ever raised the issue of the abolition of the FCR—ever in the last many years?

Those who are in the vanguard of the movement for merger are comfortably lodged in cities of K-P or Islamabad. The few political parties which are supporting merger are motivated purely by their own narrow political agendas — namely, hoping to secure a couple of seats in provincial or national legislatures. They see in merger a dream coming true and have no regard for the colossal damage that the measure would inflict in a sensitive region that would assume more importance as new regional alliances take shape.

Lastly, when focus should be on reconstruction and rehabilitation of an area and people that has gone through such turmoil and seen so much of devastation, attention is being diverted to 'changing the status'. Is it more important to build bridges that have been blown up, houses which have been destroyed, markets that have been decimated, schools and hospitals that have been turned into ghost buildings or to have a 'new system' for governance ?

Has the issue of return of IDPs been finally resolved so that attention could be focused on 'reforms'?

Have we been able to manage the return of 140,000 people of North Waziristan who have taken temporary abodes in Khost area of Afghanistan?

Thousands of people—mostly women and children are traumatised thanks to one of the most brutal drone campaign ever launched in recent history anywhere in the world. Is their rehabilitation not a priority with politicians espousing the cause of merger — politicians who have never seen a tribal village or have never spent a night in the tribal area?

The Government has to decide whether they bend or kneel before a lobby that exists, functions and operates in the settled area or whether they take into account the aspirations of the great silent majority who happen to reside in the remote tribal areas. It has to decide whether it bows down to a lobby of lawyers, politicians of marginalised political outfits or some misguided youth or whether it is keen on delivering quality education, better health care, water, electricity, roads, economic opportunities, skill development centres, industrial parks or prefers to 'change the system'?

Mainstreaming means socio-economic emancipation. It means creating cadres of trained, educated youth. It means economic prosperity. There is need for a comprehensive programme of exploring and exploiting the mineral potential of the area. That would guarantee long-term prosperity. And above all there is need for a fast-track human resource development programme that alone would transform the tribal area.

Let the Government not take any hasty step under pressure from a small band of people, having vested interests and plunge into a ravine with horrific consequences for a strategically important area.

Published in The Express Tribune, February 16th, 2017.

Like Opinion & Editorial on Facebook, follow @ETOpEd on Twitter to receive all updates on all our daily pieces.