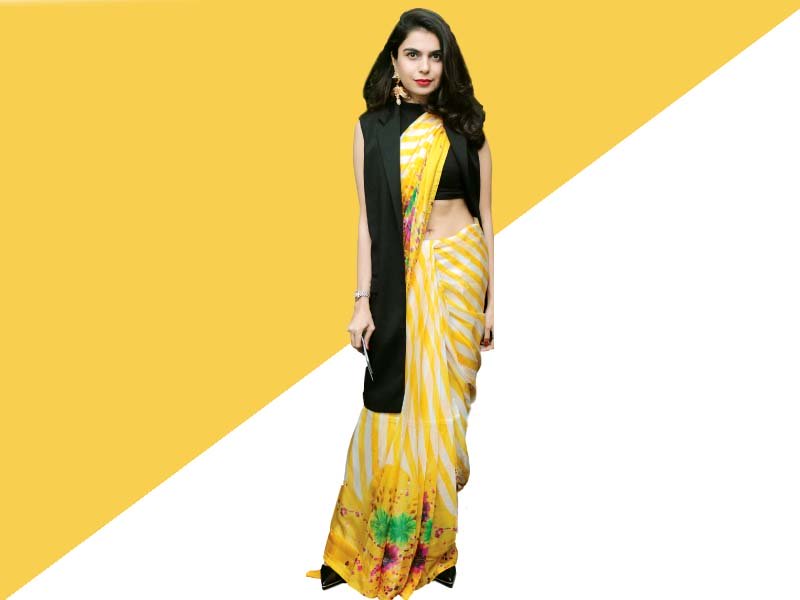 ---
The uber-chic fashionista behind the blog What Sara Wore speaks to us about her personal style. Learn the expert tips and tricks she uses to always turn out a style-star!

Understanding your body is the key to looking good and a trait found amongst all impeccably dressed fashionistas. While people shy away from talking about their bodies, these brave souls explain how they work their anatomies to their advantage




How would you describe your body type?

I would describe it as petite and slim.

Has your body type changed over the last five years?

All through my adult life, I've been skinny, and I used to maintain that through not eating and exercising enough. However, for the last one year I've started building my core by healthy eating and exercising. I've never been happier! My body feels confident, rejuvenated and fit.

How has your style changed over the years?

I have always loved experimenting with different looks and silhouettes.

However, now I have somewhat developed my own personal style while understanding what suits my body, so I'd just say I'm much better dressed now.




In your opinion what is your most troublesome area?

Mark Twain once said: "A man cannot be comfortable without his own approval." Self-assurance is a key trait to possess, so to answer your question, I love my body and I approve of myself!

How do you dress your body according to your body type?

Since I have a petite and slim frame, I usually avoid a massive load of fabric and super-boxy silhouettes. Even if I wear an item of clothing like that, I balance it out by wearing one thing that is extremely fitted.




In your opinion what is the biggest mistake a person can make while dressing here?

Probably following trends blindly! Developing your personal style is very important if one wants to dress well. Personal style also comprises of a sound understanding of one's body type, and the confidence to experiment.

Which silhouettes suit your body the most?

Peplums — all day, everyday!

What is the one piece of clothing that you shy away from wearing and why?

I love heavy fabrics and flared silhouettes, but because of my height and frame, they need to be very strategically put together.