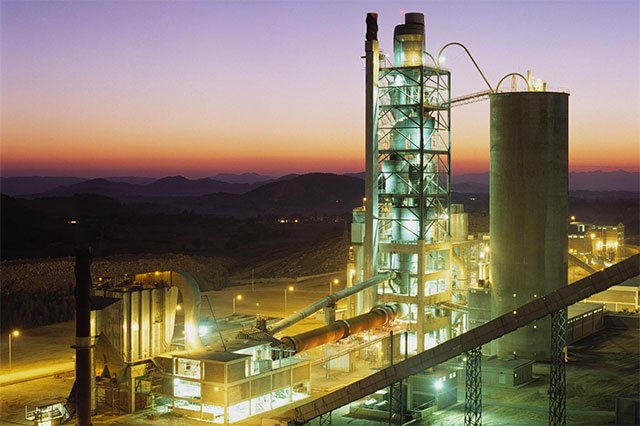 ---
KARACHI: Fauji Cement Company Limited (FCCL) posted a net profit of Rs694 million in the second quarter ended December 31, down by a massive 58% compared with Rs1.67 billion in the same period of the previous year, according to a company notice sent to the Pakistan Stock Exchange (PSX).

Earnings per share (EPS) declined to Rs0.50 compared with Rs1.26 in the same period of 2015.

Cumulatively, in the first six months (Jul-Dec 2016) of 2016-17 the company has posted a profit of Rs1.3 billion, down 54% compared with Rs2.8 billion in the period under review.

Fauji Cement's profit down 45% to Rs609m

EPS in the first six months of 2016-17 declined to Rs0.94 compared to Rs2.09 in in the same period of 2015.

FCCL's share price declined to Rs45.53, down 2.6% compared to its last day's closing price. The company did not announce any dividend with the result. The KSE-100 index declined to 49,214, down 553.76 points or 1.11%.

The earnings came in line with expectation of Rs665 million (or EPS of Rs0.48), AKD Research commented on Wednesday.

The report added that the company did not announce a dividend (against an expectation of Rs0.75 per share) in order to build a buffer for capacity expenditure to repair production Line 2, which was badly damaged last year in an accident.

Fauji Cement plant suffers damage, billions may be lost

Revenues grew by 4% year-on-year (YoY) to Rs5.8 billion in the second quarter of 2017 as the company resorted to maintaining its market share through grinding procured clinker, cost of sales jumped 58% YoY to Rs4.52 billion in the second of 2017 due to expensive clinker procurement relative to its own production.

Gross profit declined due to 26.52 percentage points contraction in gross margin to 21.94% in the second quarter of fiscal year 2017 while finance cost fell 41% YoY to Rs72 million in the second quarter of 2017 owing to debt repayments.
COMMENTS
Comments are moderated and generally will be posted if they are on-topic and not abusive.
For more information, please see our Comments FAQ