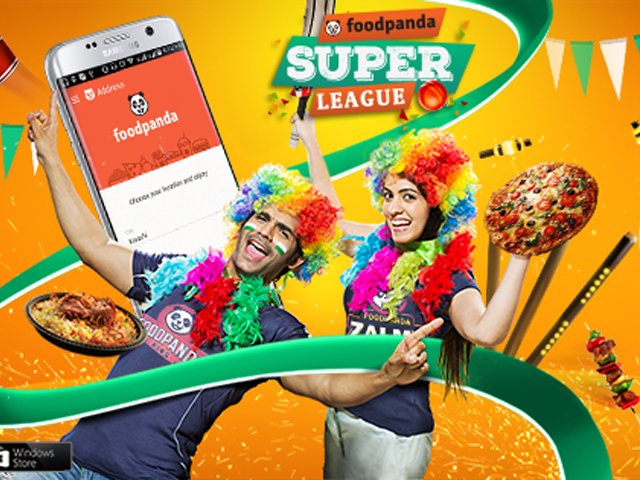 ---
All cricket lovers who have been following the Pakistan Super League (PSL) lately, need to start following FPSL alongside because Pakistan's beloved foodpanda just clean swept the food scene with FoodPanda Super League - #FPSL17.

The pandas truly know that we, Pakistanis, love food just as much as we love cricket and thus managed to hit the boundary with yet another stunning campaign: up to 60% off and free delivery on 200+ top restaurants nationwide for the entire PSL season! So, while we sit in front of the screen cheering for our favourite PSL team and the hunger strikes, we can simply play a hook shot by ordering some piping-hot food from McDonald's, KFC, Broadway, Subway, OPTP and many more!

Mr Nauman S Mirza, foodpanda's CEO, said,

"The entire nation has an extraordinary passion for cricket. PSL, especially is too close to our hearts because to see our own cricket league receiving such honour and praise calls for a celebration. And to make the celebration grand, we offer to be every Pakistani's official food partner for the entire cricket season with FPSL."

That's not all; foodpanda has also taken up the power play this time with their PSL song, 'Hunger Out with #FPSL17', which has got the entire nation singing to tunes of food and cricket. Just the way PSL revels the unsung Pakistani cricketers, foodpanda has brought to the limelight, Abid Brohi, an extremely talented, budding Sibbi rapper of the country. And we just loved it!


All in all, foodpanda has indeed got us covered one more time with the biggest discounts and deals worth drooling over, exciting contests to ignite the cricket passion and a thrilling jingle to keep the cricket lovers all-pumped up throughout the most-celebrated cricket festival of the year.

About foodpanda

Foodpanda is a global mobile food delivery marketplace headquartered in Berlin, Germany, and operating in 24 countries and territories. The service allows users to select from local restaurants and place orders via its mobile application as well as the website. The company has partnered with over 40,000 restaurants. foodpanda is one of the fastest growing e-commerce businesses in Pakistan; recently the online giant achieved a truly extraordinary milestone in record time when it reached PKR 1 billion in revenue generation.
COMMENTS
Comments are moderated and generally will be posted if they are on-topic and not abusive.
For more information, please see our Comments FAQ