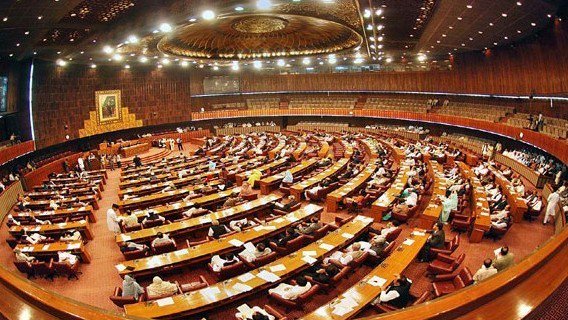 ---
ISLAMABAD: Female lawmakers from the PPP want a detailed discussion in parliament on the alarming increase in the number of honour killing cases in the country.

MNAs Shazia Mari, Beelum Husnain, Mehreen Bhutto, Shazia Sobia, Shahida Rehmani and Surruya Jatoi on Tuesday submitted a calling attention notice in the National Assembly Secretariat in this regard.

"We would like to invite attention of Minister for Human Rights towards the alarming rise in the honour killing incidents … especially the brutal incident … in Khyber Pakhtunkwa where a young girl Hina Shah Nawaz was barbarically murdered in the name of honour," said movers of the notice.

According to official statistics, they said, more than forty women were killed in the name of honour during the last one year. "Such incidents are highly condemnable and intolerable. A stern and immediate action needs to be taken in this regard to protect women from such atrocities," it said.

Published in The Express Tribune, February 15th, 2017.
COMMENTS
Comments are moderated and generally will be posted if they are on-topic and not abusive.
For more information, please see our Comments FAQ