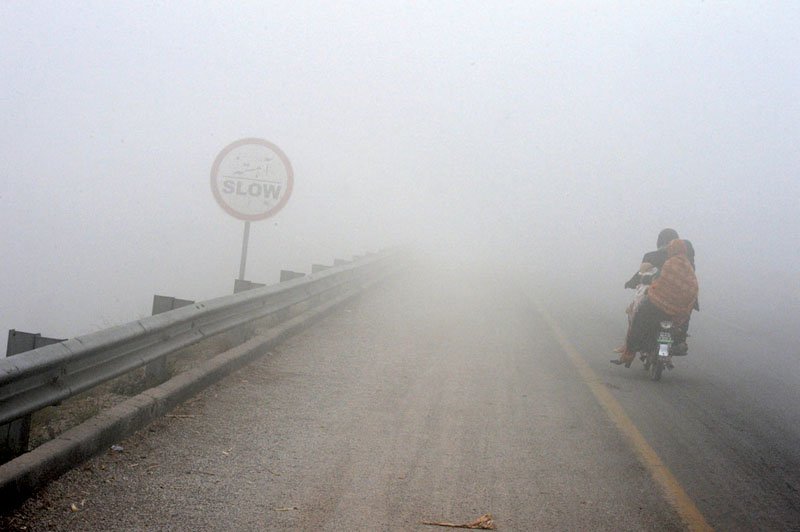 ---
PESHAWAR: Weather anomalies continued to haunt Khyber-Pakhtunkhwa in 2016, killing 300 people and damaging over 4,500 houses across the province. However, the government seems to be progressing at a slow pace to curb the damages.

The Provincial Disaster Management Authority (PDMA) K-P in its recently issued, "Disasters: overview of 2016", has called for tangible measures by the disaster management institutions by describing the province as geographically vulnerable to natural calamities.

The PDMA has ironically learnt the same lessons from the natural calamities which it had learnt in 2015 and had mentioned it in its overview of 2015.

In its previous review, PMDA called for structural and institutional measures to reduce the risks and damages of the calamities which included "resilient structures by implementing building code, removal of encroachments to avoid flooding, improvement of town planning and municipal facilities and construction of check dams and reservoirs to reduce velocity of floodwater, establishment of divisional disaster management units."

Calamities of 2016

Unlike the previous year, 2016 remained safe from deadly earthquakes, however, torrential rains triggering landslides and heavy snowfalls causing avalanches and severe cold affected the people and their properties.

According to the report, the disasters started in March when an avalanche buried and killed 10 students at Susan village of Chitral who were on way to their school.

April was considered to be the most brutal month of the year in which 100 people were killed in torrential rains and landslides in district Mansehra, Shangla and Kohistan and 950 houses were damaged.

A cluster of houses and 25 people were buried under 40 meters of mudslide in Kandia village of District Kohistan where the government and locals lacked any resources to recover the bodies.

In July, glacial lake outburst flood (GLOF) along with heavy rain hit Chitral district killing at least 29 people.

PDMA issued weather advisories based on information received from the meteorological department and issued directions to its district offices.

Officials privy to the matter said the risk reduction measures of the authority have remained 'limited only to books.'

"Every year people die in natural calamities exactly in the same manner," said an official requesting anonymity.

"The PDMA held survey of sensitive and disaster-prone areas in eight districts and vulnerable areas were identified. That survey was limited to books as nothing was done to protect the areas," said the official, adding that more than 90 per cent of the province is built without following building code and the PDMA has no plan to secure the already built areas.

"Except for Hayatabad, entire Peshawar is built without proper building codes and the PDMA has no plan to secure it from earthquake," he added.

Published in The Express Tribune, February 15th, 2017.