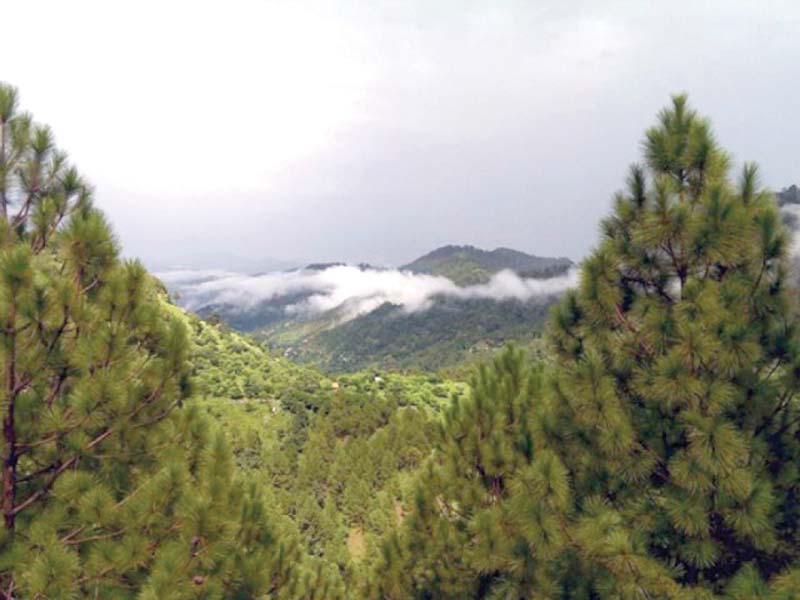 ---
ISLAMABAD: Lack of forest guards and gas supply in villages on the outskirts of the capital had contributed to a rising trend of felling trees in the Margalla Hills.

In a report submitted to the Supreme Court by the Capital Development Authority (CDA) on Tuesday, the civic body said that staff from its forest wing had marked 264 incidents where the forest had been damaged. Moreover, the body had collected Rs1.113 million in fines from people who were found illegally cutting trees from the forests from 2015 to 2017.

The SC had taken  suo moto on the cutting of trees in the Margalla Hills and in Lora area of Abbottabad in Khyber Pakhtunkhwa.

In their report, CDA noted that there were 32 villages located near the park where the population was poor or middle class. These villages, however, did not have access to gas from Sui Northern Gas (SNGPL). They thus indulge in cutting trees to use as fuel.

However, the civic body told the court they did not offer any concession for the residents of these villages when they cut trees and are fined according to law.

Those who refuse to pay the fine were  prosecuted.

Lack of guards

The civic body told the apex court that they were facing a shortage of 29 forest guards for the park. The matter, though, has been forwarded to relevant officials. The report added that recruitment of these guards would 'help to better control illicit cutting as well as other issues of the national park area'.

Moreover, CDA said that to stop illegal cutting of trees, special arrangement had also been made in Islamabad area but this had been limited due to administrative issues.

Further, the civic body said that they had sent requests on February 6 to install barriers, check posts and to transfer permits and licenses to wood tails and saw mills.

Fire safety

Appraising the court about responding to fires, CDA said that they had deputed over 600 officials - especially during summer - in two shifts which work around the clock along with vehicles.

Further, as per arrangements with emergency relief cell of the cabinet division, government helicopters are also used for controlling huge fires.

Explaining the inaction by the body on cutting of trees in the reserved forest compartment one and six, said that CDA says that the area belongs to Punjab Port Department and hence did not fall under the MHNP. Thus, CDA did not take any action, however, concerned Divisional Forest officers of Rawalpindi and Murree had been requested to make special arrangements in this regard.

Published in The Express Tribune, February 15th, 2017.
COMMENTS
Comments are moderated and generally will be posted if they are on-topic and not abusive.
For more information, please see our Comments FAQ