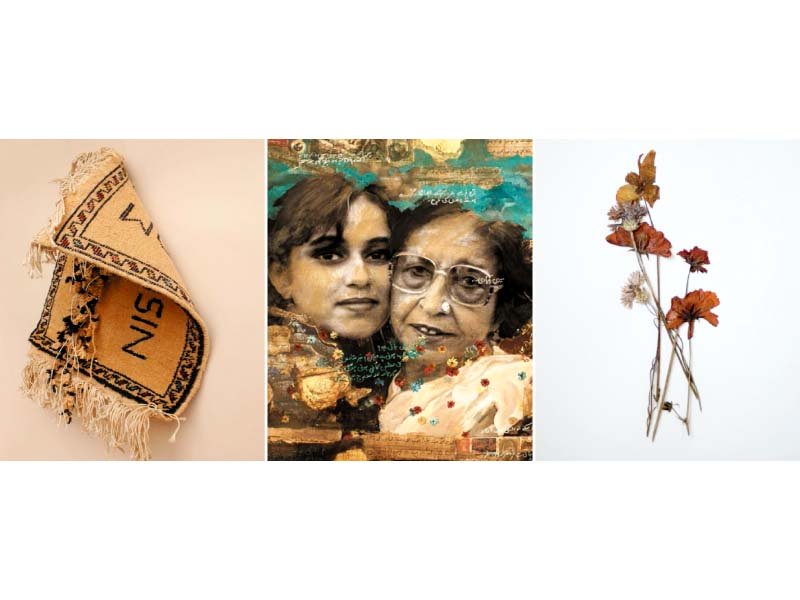 ---
KARACHI: People have forgotten the artistry behind composing a love letter.

They have forgotten the joy of reading and re-reading these letters now that pledges of love are made over text message or Whatsapp. The dignity that the letter held has been forgotten and people no longer cherish its impact or acknowledge its importance.

As many as 14 artists exhibited their work at Sanat Gallery Tuesday evening at an exhibition, titled 'Love Letters', and shared their thoughts on writing love letters. From recollections of Farezeh Syed's deceased grandmother and a small, old rug bearing the name of artist Mohsin Shafi to Inaam Zafar's tribute to the departed by collecting sand from their graves, all the works on display gave a new meaning to the word love.

Speaking at the event, Shafi said, "I have been trying to revive the idea of letters and letter writing." I was working on this idea awhile back as a means of exhibiting your true feelings through these letters, he said. "However, in this digital age we have lost the tendency to connect," he lamented. "That appeal has lost its way and we convey our feelings via emojis and in the long run our vocabulary has become weak."




Giving it a sarcastic undertone, Shafi decided to hold the exhibition on Valentine's Day. "Valentine's Day is a concept new to Pakistan. About 10 years back it became a commercial activity, so I thought this exhibition was just right day to celebrate [the exhibition]," he said.

Hurmatul Ain, who pieced together a video installation, discussed her work and said, "It is a live performance".

There could be no better way to represent female artists cum writers' work than via male performers, she said.

Zafar's morbid outlook on life led to his sand gathering exercise from 100 graves and getting the right composition of the soil while bringing it on paper. His research led him to grave sites where, if you paid frequent visits to your loved one's graves and placed incense and rose petals, these two items would leave intensely coloured hues on the sand.

"These love letters, some in indirect format, show humans' love in different formats and ways," said Sanat Gallery owner Abid Merchant. "From letters and paintings to flowers and collectible items, everything is present here at this exhibit," he said.

Also present at the event was photographer Amean J, who said, "It is always nice to see a young fresher crowd pushing the boundary line."

The exhibition will continue at Sanat Gallery till February 23.

Published in The Express Tribune, February 15th, 2017.
COMMENTS
Comments are moderated and generally will be posted if they are on-topic and not abusive.
For more information, please see our Comments FAQ