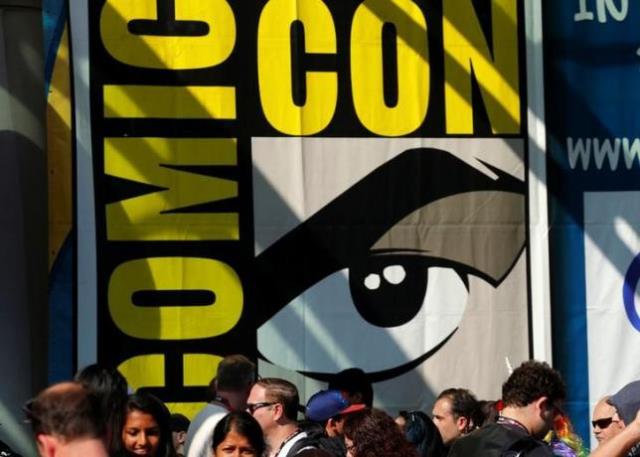 ---
RIYADH: Superheroes from Hollywood's Marvel studios are among the characters set to wow thousands of curious Saudis at the Islamic kingdom's first Comic-Con event from Thursday.

The three-day festival of anime, pop art, video gaming and film-related events is part of a government initiative to bring more entertainment to Saudi Arabia which bans alcohol, public cinemas and theatre.

Comic-Con began in 1970 as a convention of a few dozen geeks who swapped superhero magazines in the United States.

Tens of thousands of people now descend on San Diego every July for Comic-Con International where they don costumes and get previews of films by Marvel and Warner Brothers.

Other Comic-Con events occur around the world.

"We see from the high number of Saudi-based attendees at Comic-Cons abroad in recent years that there is a strong demand to host these events in our own country," Amr AlMadani, chief executive of the government's General Entertainment Authority, said in a statement on Tuesday.

The authority said it is supporting the event organised in the Red Sea city of Jeddah by Saudi firm Time Entertainment.

"Comic-Con events have a strong family appeal", AlMadani said, as authorities move cautiously in a country where conservatives are wary of entertainment.

From Joker to Harley Quinn, everyone showed up at the Karachi Comi Con

Last month the kingdom's highest-ranking cleric, Grand Mufti Abdulaziz al-Sheikh, warned of the "depravity" of cinemas and music concerts.

Unrelated men and women are normally separated in Saudi Arabia, where restaurants have sections for "single" men and families.

In December a Saudi performance by US stand-up comedian and actor Mike Epps was cancelled, its organisers said, after complaints from Islamic hardliners.

Entertainment programmes began in October when New York theatrical group iLuminate performed at the Princess Noura University in Riyadh.

Marvel starts shooting first superhero flick with black lead actor

Hundreds of men and women, side-by-side, hooted their appreciation and clapped to the hip hop beat.

Providing more entertainment is one of the goals of Saudi Arabia's Vision 2030 economic diversification plan being pushed by the kingdom's Deputy Crown Prince Mohammed bin Salman, 31.

He is keen to harness the energy of a young population, more than half of which is under 25.

Comic-Con in Jeddah is to feature appearances by British actor Charles Dance of "Game of Thrones", and "Breaking Bad" star Giancarlo Esposito, among others.

The Entertainment Authority said 25,000 people are expected at the event, which will provide "a boost to the local economy".
COMMENTS
Comments are moderated and generally will be posted if they are on-topic and not abusive.
For more information, please see our Comments FAQ