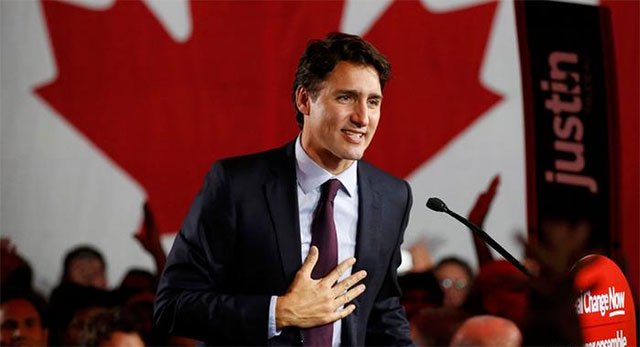 ---
WASHINGTON: Canada's Prime Minister Justin Trudeau vowed during a visit to the White House Monday that his country would continue to welcome refugees, even as President Donald Trump defended his efforts to bar refugees from US soil as "common sense."

"Canada has always understood that keeping Canadians safe is one of the fundamental responsibilities of any government," Trudeau told a joint news conference with the US president.

Canadian police patrol mosques, reach out to Muslims after attack

"At the same time, we continue to pursue our policies of openness towards refugees without compromising security."

Trump meanwhile defended his controversial move to close US borders to refugees and citizens of seven mostly-Muslim nations, saying "we cannot let the wrong people in."

Six killed in 'terrorist' attack on Canada mosque

"It is a stance of common sense. And we are going to pursue it vigorously," Trump said.