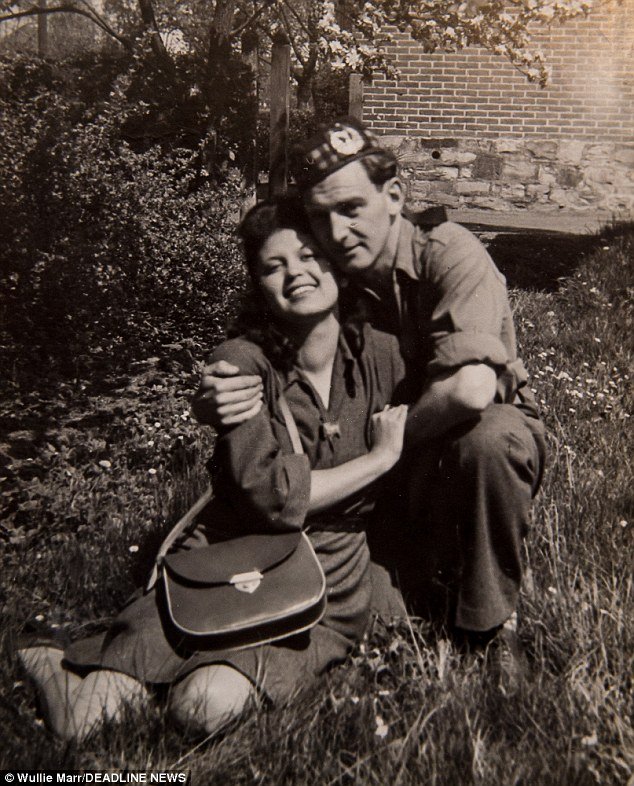 ---
A Hungarian Jew who survived Auschwitz and the Scottish soldier who helped save her will mark their 71st Valentine's Day together today.

John Mackay, 96, was in the ranks of a commando team that liberated a number of Jewish prisoners from their Nazi guards in Poland.

The prisoners, who were held in Auschwitz were being marched to the Bergen-Belsen concentration camp in Germany to face summary execution in the death throes of the Third Reich.

The lost Jewish history of Rawalpindi

Hidden in the mass of prisoners was 20-year-old Hungarian Jew Edith Steiner, alongside her mother – the only two members of their family not sent to the gas chambers.

After they were saved Steiner caught 23-year-old Mackay's eye at a village hall dance to celebrate their liberation.

Mackay spotted Steiner at the dance but was too shy to approach her.

He sent a friend over to ask if she would dance with him,  Steiner insisted she would only dance with him if he plucked up the courage himself.

World War veteran: Remembering a brave sepoy

He did, and what followed was a whirlwind romance that saw her and her mother whisked back to Mr Mackay's native Scotland.

The couple married on July 17, 1946, and have been 'wholly dedicated' to each other ever since.


John and Eci married in Scotland in July 1946 and owned a hotel in Pitlochry before retiring.

The couple has gone on to have a family of two children, seven grandchildren and five great-grandchildren.


A Jewish woman's memories of Lahore


The devoted couple, now aged 96 and 92, will mark their 71st Valentine's Day tomorrow with a party.

Their advice to young couples is to be romantic all year round - and not just on February 14.

This post originally appeared on Daily Mail
COMMENTS (1)
Comments are moderated and generally will be posted if they are on-topic and not abusive.
For more information, please see our Comments FAQ