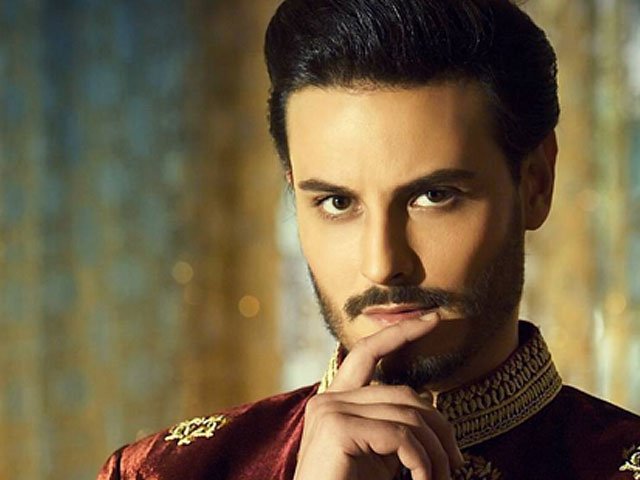 ---
In a recent interview with BBC, Balu Mahi star Osman Khalid Butt revealed his take on the political climate between India and Pakistan, stating that the former should also relax its policies regarding Pakistani artists, now that the ban on Bollywood films has been lifted.

Stating how local cinemas suffered severe losses due to the ban, Butt reasoned the lack of content produced by the Pakistani film industry is the main reason. "We are not producing enough content in Pakistan to sustain ourselves on our own. Generations have grown up on a staple diet of Bollywood cinema," he said.

The actor also highlighted the lessened footfall in the cinemas across the country saying, "There was very little footfall in the cinemas because of the lack of Indian movies."

Balu Mahi review: Paisa vasool but stretches too long

Branding the competition between Indian and Pakistani movies healthy, the Janaan writer said, "It's a very healthy competition because it forces us to up our game as well and to really show what we have got to offer."

When asked if the India should take a step towards relaxing the ban, Osman explained that there is a lot of jingoism on both sides. "There is a lot of patriotism that comes into play when our actors go across the border. Even if we don't mention it, even if we are very critical, we do feel a lot of pride that out of the plethora of the Indian talent that is available, Pakistani talent was chosen for a reason."

Balu Mahi trailer is everything we had hoped for

The Dayar-e-Dil actor believes talent is the only reason Indian producers choose Pakistani artists. "They're chosen on the basis of their work, on the basis of their work ethics, on the basis of their experience," stated Osman. "So I do believe it is very unfair and I feel India should also be relaxing its policies, especially after Pakistan has removed the ban."

He also spoke of how Balu Mahi portrays a positive image of Pakistan. "What we're trying to showcase in this movie is the poetry, the beauty, the majesty of our country and to prove that our people are just like any other people."

The Osman Khalid Butt and Ainy Jaffri-starrer released on February 10.

Watch the interview here:



Have something to add in the story? Share it in the comments below.