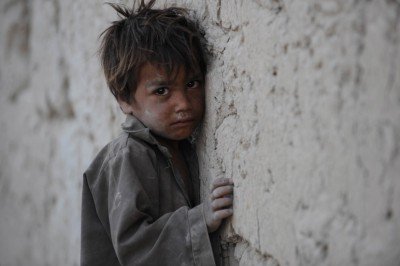 ---
ISLAMABAD: The government will carry out a countrywide survey this year to determine nutrition, socio-economic conditions and food security status, as well as the water and sanitation situation at the district level, an official told The Express Tribune on Monday.

The survey, he said, will be carried out in collaboration with the UK-based Department for International Development (DFID) and the United Nations International Children's Fund (Unicef).

Currently, the nutritional level of children under the age of five is already extremely poor, but health experts are optimistic about some improvement in the nutritional status of such children in Punjab and Sindh.

They, however, expect alarming results from Khyber-Pakhtunkhwa, Balochistan and Federally-Administered Tribal Areas (Fata). It is because various multi donor interventions have been implemented in Sindh and Punjab but the rest of the provinces and Fata remained deprived of them.

An official in the federal government, who wished not to be named, said that the survey, titled,' National Nutrition Survey for Children and Women', was supposed to be carried out last year, but was deferred because of financial constraints.

The official said that the ministry of national health services, regulation and coordination had called for funds from the federal government last year, but their request was denied.

Later, the federal health ministry had approached international donors to finance this survey, said the official.

Meanwhile, director of health ministry's nutrition wing Dr Baseer Khan Achakzai said that the survey was highly likely to be launched in May this year, adding that results would be finalised by next year.

DFID, he said, provided $10 million to the health ministry to carry out the survey while Unicef would provide technical support.

The last survey, he said, had been carried out in 2011, adding that this survey would be carried out after a gap of seven years.

"Previously, this survey was carried out at provincial level, but this survey will be carried out at district level," he said.

In 2011, around 30,000 households were targeted, adding that 500 teams would visit 130,000 households this year, he said.

"This survey will primarily focus on water and sanitation, socio-economic conditions of the targeted population besides gathering nutrition-related data," he said.

According to him, respondents would be asked to fill out a questionnaire followed by measurement of mid-upper arm circumference (MUAC), a blood test to determine iron, folic acid and vitamin levels in addition to a urine test to determine the iodine level in children under the age of five years and in women of child bearing age, he said.

He said that results of the 2011 survey were disturbing but no major steps were taken to address them.

Published in The Express Tribune, February 14th, 2017.
COMMENTS
Comments are moderated and generally will be posted if they are on-topic and not abusive.
For more information, please see our Comments FAQ