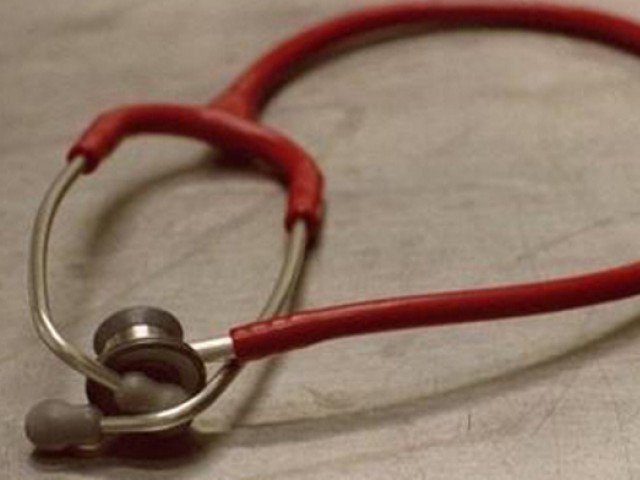 ---
GILGIT: With the Punjab government shifting its policy for doctors pursuing training in hospitals during their postgraduate medical education, a limited quota for doctors from outside the province has become a source of concern for hopefuls from Gilgit-Baltistan (G-B).

Just a handful of doctors from the region qualified for postgraduate training programmes in Punjab, per selection lists notified last month.

It even prompted the G-B Chief Minister Hafeezur Rehman to write to his counterpart in Punjab requesting him to fix a quota for the region.

The new centralised induction policy for the Postgraduate Residency Programme was introduced late last year to bring about a standardised, merit-oriented system for students seeking training for their respective specialisations at medical and dental hospitals.

In a bid to improve quality, the policy was created to allot doctors training slots after determining their eligibility over a marking system which was based on their academic qualifications and subsequent interview by a selection panel.

The policy, though, sets 95 per cent of all available slots for students hailing from Punjab, leaving just five per cent of seats for students from other regions such as Azad Jammu and Kashmir (AJK), G-B and Balochistan.




Every year, G-B students account for around 60 MBBS seats in Punjab. Most of these students naturally opt to pursue their postgraduate studies and specialised training in the province. The primary reason for this is that G-B lacks teaching hospitals.

However, under the new induction policy, results for the January selection cycle saw only five doctors from G-B qualify for the training placements for the Fellow of College of Physicians and Surgeons (FCPS) part-II or MD/MS placements.

The new policy, thus, has raised fears among students from G-B that they would be further pushed back for provision of medical facilities in future.

Dr Asad is one of the victims of the new policy. After having completed his MBBS from Lahore, he completed his FCPS part-I in 2015. But just as when he was preparing to enrol in the FCPS part-II programme, the new induction policy was introduced. "The new policy has just halted my progress," claimed the doctor.

Dr Fayyaz, Dr Nihal and Dr Faheem were some of the other doctors who spoke to The Express Tribune, impacted by the new policy. They said G-B, which also lags behind in health facilities, could be without specialised doctors in a decade if the current policy continues.

"People will have to travel hundreds of miles for a small medical check-up in the future if the trend continues," said one of them. The doctors have urged G-B government to take up the issue with the Punjab government. "This is the worst decision on part of the Punjab government," said Dr Arif Hussain, a doctor who hails from Gilgit currently completing his surgery residency at an allied hospital in Faisalabad.

"Given its resources, it was Punjab's moral duty to help out backward regions such as G-B where people also voted for the ruling Pakistan Muslim League-Nawaz," bemoaned Dr Hussain who is also an office bearer of the Young Doctors Association (YDA).

The YDA had staged last year widespread protests against the policy.

G-B writes letter to Punjab

After the results of the interviews were published, G-B Chief Minister Rehman wrote to Punjab CM Shehbaz Sharif, requesting him to review the quotas for students hailing from outside the province, particularly those from G-B.

Rehman said that medical students in the region had no other option but to go to other provinces for training since there was a lack of teaching institutions in the region.

Terming specialised doctors the key to providing efficient, reliable and quality health services to the community, he said the new induction policy had reduced the chances of doctors from the region getting into training programmes, particularly with competition coming from AJK for their allotted quota.

"The two per cent reserved seats for G-B and AJK will also prove disadvantageous for G-B doctors, as AJK currently has three medical colleges and training institutes. It will be extremely hard for our doctors to compete with doctors from AJK against those two per cent reserved seats," the G-B chief minister wrote in the letter.

Rehman urged Shehbaz to fix a one per cent quota for students from the region.

Published in The Express Tribune, February 14th, 2017.