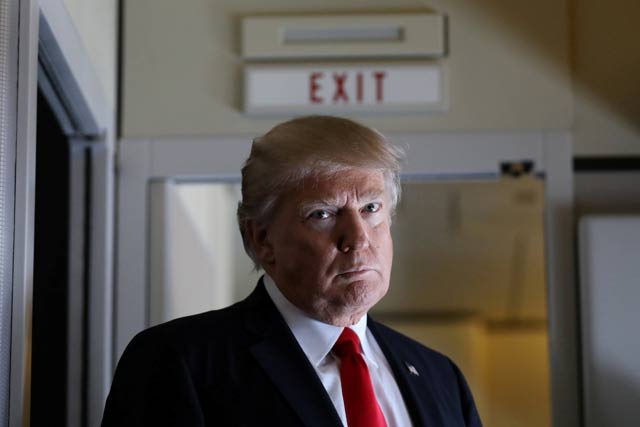 ---
KARACHI: After World War-II, GATT organised a series of multilateral trade rounds, which culminated in the formation of World Trade Organisation (WTO) in 1995.

These rounds progressively reduced the barriers to international trade by way of reducing average national tariffs, which were blocking the access of imports into these countries. In this regard, WTO has published the World Trade Report 2016, whose main purpose is how to internationalise small and medium enterprises (SMEs) through their participation in international trade.

In the report, it has been conclusively argued that the SMEs are an important source of achieving the objectives of inclusive growth, human development and also indirectly help in achieving broader distribution of income and wealth through multilateral trade negotiations and international market access so obtained.

Without the broader distribution, there is inequality in the society which does not take much time to degenerate into social and political chaos and the potential to undo most of the gains achieved as a result of decades of hard work.

Scapegoating

But these days we are seeing a storm of nationalistic sentiment against the international trade system where massive job losses in the West are being wrongly put into the account of international trade - which the international trade has not done much to deserve the honour, but is due to a huge increase in productivity as a result of computer and other associated technologies.

In this regard, the contribution of 4th Industrial Revolution (Machine Learning, 3D Printing, Gene Editing, Robotisation, etc) is yet to translate into its impact on job losses, ie, its economic, social and political implications are yet to pan out.

The 4th Industrial Revolution in qualitative terms is not different from three previous revolutions when the inventions of steam engine, electricity and computer had respectively brought similar changes by way of uprooting the prevalent practices in terms of jobs when humanity found better and efficient means of doing more work with employment of fewer human hands.

There was nothing wrong with increasing the productivity, but everything was wrong with failure of developed countries to conceive and put in place necessary social mechanisms to address the human suffering entailed in the human progress.

In this regard, Brad Delong, Professor of Economics and Chief Economist at the BLUM Centre for Developing Economics at the University of California, Berkeley and former deputy assistant secretary of US treasury, has recently come up with a beautiful article on the subject "Nafta and other trade deals have not gutted American manufacturing".

The article proves without any trace of doubt that the current social and political turmoil in the West, particularly USA, is not due to any fault with the international trade system and multinational agreements negotiated in this regard.

It is all due to the spectacular success in the field of technology and special failure of the western governments to conceive and put in place necessary ameliorative mechanisms to address the fallout.

In the conclusion, according to the article, net job loss in USA is only 200,000 due to the North American Free Trade Agreement (Nafta) and 300,000 due to China factor. This is not more than 0.1% of the total labour force participation in USA.

What is amazing is the way such an insignificant development has been built so effectively to translate into such a devastating impact in terms of election of Trump in USA.

The upshot of the whole discussion is the scary capacity of politicians (in USA) to make a political case against international trade, which now shows some indications of the rollback of international market integration through trade (brought about by untold amount of hard work put in under the process of multilateral trade negotiations), and hence a longest period of peace and prosperity in the world after World War-II.

The very future of trade multilateralism sometimes appears to be at stake, for no fault of trade on its own!

The writer is Secretary TDAP, the body in the public sector with the job of promoting exports of the country

Published in The Express Tribune, February 14th, 2017.

Like Business on Facebook, follow @TribuneBiz on Twitter to stay informed and join in the conversation.
COMMENTS
Comments are moderated and generally will be posted if they are on-topic and not abusive.
For more information, please see our Comments FAQ