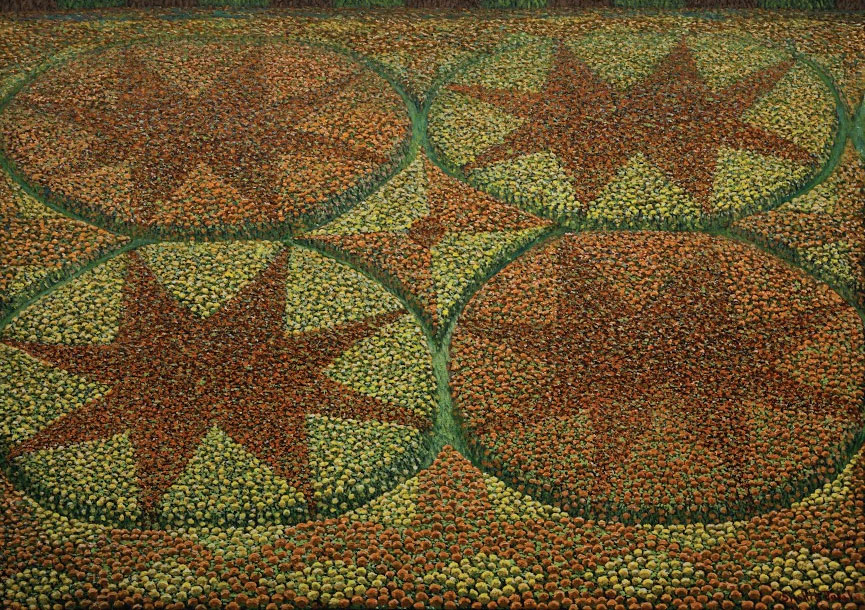 ---
KARACHI: Art and natural surroundings during Partition explored the diverse modes of expression and a gamut of representations of nature, highlighting the continuities and whimsies occurring during those times. Born in 1948, Shahid Jalal, today, is setting a similar tone through his art. His collections are owned by the National Gallery of Pakistan, the National Assembly, the PM's House, the World Bank, Pakistan and Pakistan House in Delhi to name a few.

Art gallery established: Paintings depicting colours of rural life displayed

Jalal lives and works out of Lahore but has exhibited all across the country and abroad. Be it Washington, Sotheby's in London, Stockholm or the 1991 Dehli Trinale, he's been there done that! As to what piqued his interest in landscape art, he says, "I was at the NCA in 1979-80, my mentor Mr Khalid Iqbal observed that I had a natural tendency towards painting landscapes and I have been painting ever since."




Jalal won an award at the Punjab Painters Exhibition in 1989. He is also the recipient of the President's Award for Pride of Performance in the field of Paintings in 1994. But he is specifically not a fan of abstract: "I have painted compositions during the early part of my painting career. I have a preference for realism and I am not interested in abstract art.

Renowned as a "plein air" painter, a painter who paints on the spot, obstacles such as angle of light don't hinder him. "Light obstacles are solved by visiting the same spot at the same time every day," he explains.




Specialising in painting flower 'carpets', there'll be lots of nature dished out at his next exhibit. Discussing his upcoming exhibition, he confirms, "It'll be all about the flower carpets of Lahore. About six years ago the gardeners of the various public parks of Lahore, working under the Parks and Horticultural  Authority started planting seasonal flowers in very interesting patterns in the form of carpets on very large tracts of the gardens and along the canal. I hope to capture those designs."




During a trip to Iran, Jalal visited a carpet museum in Tehran and came across some exquisite works that were made in Lahore some centuries ago. He was inspired by them and that paved the way for his latest art. He reiterates, "I like to maintain as much detail as possible and yet retain the complexity of the design. This is not easy. I have had to visit the canvases long after I thought I had completed the painting. In some paintings because of the scale it was a real struggle to get the perspective and distance right."

Vision Scape: Budding artists paint their inner selves out

On his association with the TCF, he assures, "I am very committed to raising funds for TCF. Two of my exhibits held in 2009 and 2014 were held for raising funds through silent auctions. Philanthropy is a personal decision. Artists all over the world give their works for good causes. The rest is up to the donors bidding for the artwork."




Jalal isn't just a philanthropist but an artist for all ages – he emphasises the fundamental bond between humans and nature, and nature's relentless presence in the immediate environment and spiritual life of us all. He gives us hope for a greener future.

Have something to add to the story? Share it in the comments below.
COMMENTS
Comments are moderated and generally will be posted if they are on-topic and not abusive.
For more information, please see our Comments FAQ