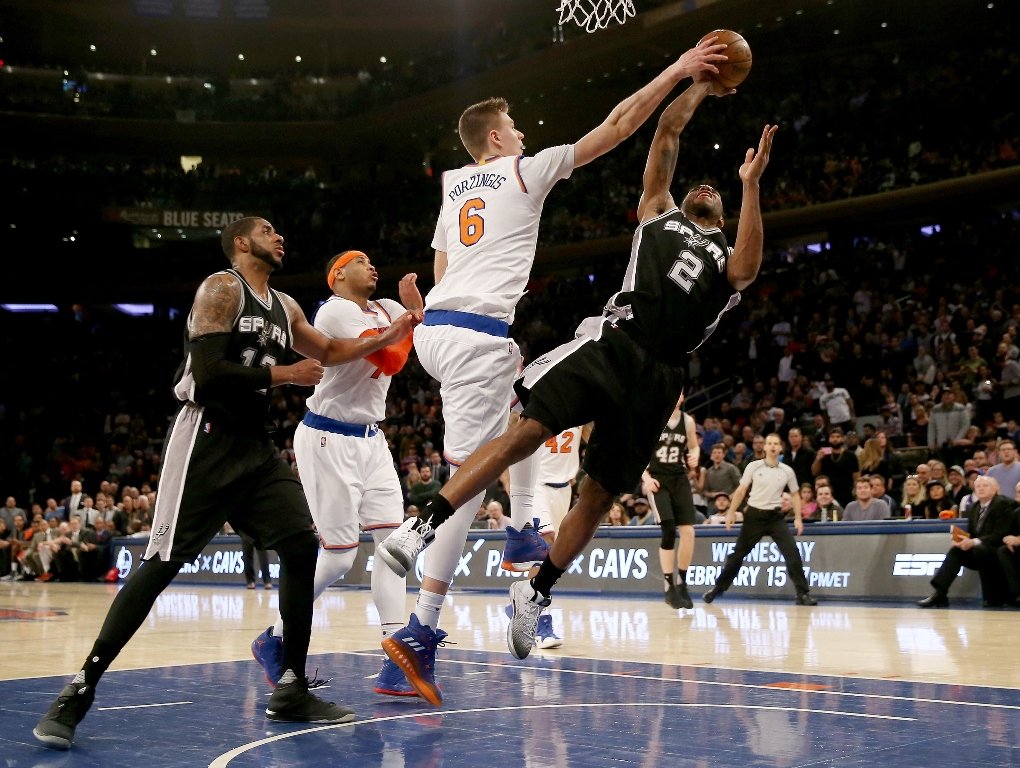 ---
NEW YORK: The New York Knicks's latest tough week ended on a high note on Sunday as Carmelo Anthony and company shocked the San Antonio Spurs 94-90 at Madison Square Garden.

A victory over the second-best team in the NBA was a welcome change of fortune for the Knicks, who are languishing well out of playoff contention in the Eastern Conference amid tensions between Anthony and club president Phil Jackson.

A feud between owner James Dolan and popular ex-Knick Charles Oakley also boiled over in ugly fashion on Wednesday.

Anthony said he was doing his best to ignore the noise.


Streaking Wizards whiz past Knicks


"I'm out here playing basketball, trying to enjoy the game of basketball," he said. "Whatever happens outside the basketball court does not concern me."

Instead, Anthony said, he and his teammates were focused on delivering the kind of consistent performance they've had trouble sustaining through four quarters this season.

Anthony scored 25 points and pulled down seven rebounds, Derrick Rose added 18 and Kristaps Porzingis contributed 16 with seven rebounds and four blocked shots to help the Knicks end a four-game skid.

New York came up big defensively, too, holding the Spurs to a season-low 36.3% shooting in the upset.


Cavs trial trio of free agents for LeBron to choose from


Kawhi Leonard paced the Spurs with 36 points and LaMarcus Aldridge added 15, but veteran point guard Tony Parker missed all three of his field goal attempts and finished with zero points and four assists in 31 minutes on the floor.

A jump shot from Leonard cut New York's lead to 88-86 with 1:43 to play, but Anthony responded with two straight baskets that rebuilt the Knicks's lead to 92-86 with 33 seconds remaining and the Spurs wouldn't get the deficit below four points the rest of the way.

Days after Dolan banned Oakley from Madison Square Garden—where the fan favorite was arrested on Wednesday for resisting security personnel who tried to toss him from the arena—support for Oakley was evident among fans, including filmmaker Spike Lee who sat courtside in an Oakley jersey.


Carmelo Anthony irked at questioning of his loyalty


Dolan sat Sunday next to Latrell Sprewell, another ex-Knick with whom he's feuded.

Sprewell called the Oakley incident "disappointing" in a courtside TV interview, saying it was time to "iron out" the situation "and get past it."
COMMENTS
Comments are moderated and generally will be posted if they are on-topic and not abusive.
For more information, please see our Comments FAQ