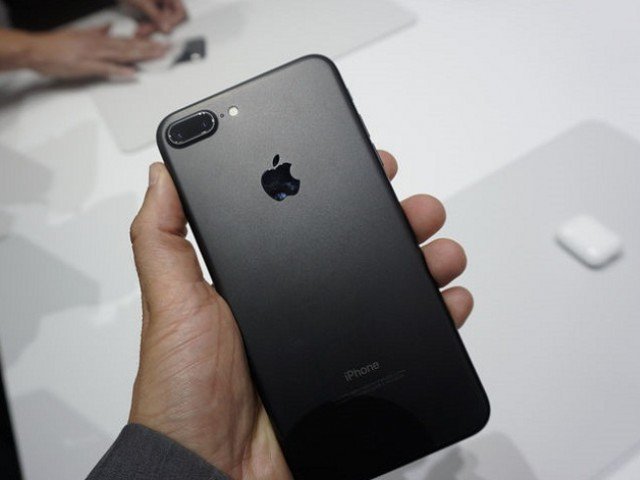 ---
An increasing number of iPhone users are complaining that the paint on their matte black iPhone 7 and 7 Plus is chipping off even without dropping or bashing them.

Scores of posts on Apple's support forums suggest that the problem is on the rise. Some of the users of iPhone 7 matte black models are complaining that their phones are suffering from paint chips. Some of the affected users claimed that the paint on their matte black iPhones is chipping around the edges of the device and on the back even with the use of a protective casing.

Will Apple's 10th anniversary iPhone cost over $1,000?

People have also upload pictures showing Apple's flagship device with patches of chipped paint that seem to appear most often around speaker grille, volume button and at the corners.


iPhone 7 black is already chipping paint close to the camera lens, photo is from Apple Store Brussels #iPhone7 pic.twitter.com/n63pwAjeyI

— Robin And The Dog ⌘ (@RobinAndTheDog) September 17, 2016


https://twitter.com/j_curran11/status/750316221527130112

https://twitter.com/charlestendell/status/795793332899344385

A user, who goes by the name of Phirsisch, claimed that the paint at the back of his iPhone started to chip off very heavily. "First there were some bubbles building up and then when I put the iPhone on a table the paint chipped off completely," he said.




Apparently, the iPhone 7 Plus model seems to be affected more so than the smaller model. Another user claimed that despite the fact that the device was kept in the Apple silicone case, paint chipping was noticed "paint chips even where the case is covering the phone".




This isn't the first time Apple has seen its device suffering from substandard paint finish. Back in 2012, the Cupertino manufacturer launched the iPhone 5 with a new slate colour that users complained scuffed easily.

iPhone users can now use WhatsApp 'without Internet'

Apple subsequently discontinued the slate colour replacing it with space grey.

There hasn't been any official word by Apple in the matter and for now users are resorting DIY solutions to address the issue.
COMMENTS (2)
Comments are moderated and generally will be posted if they are on-topic and not abusive.
For more information, please see our Comments FAQ