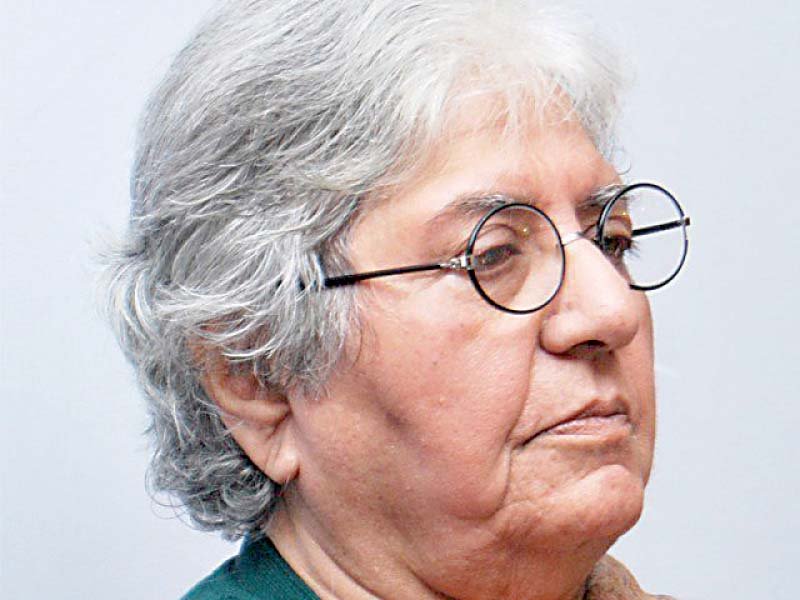 ---
KARACHI: Historian, politician, writer and former education minister Hamida Khuhro passed away after protracted illness at the age of 81 on Sunday.

After funeral prayers she was buried in the Gizri graveyard.

Hamida was born in an influential family in Larkana on August 13, 1936. Her father served as chief minister of Sindh before and after the creation of Pakistan.

The former provincial minister was the eldest among all her siblings and her younger brother Pasha Khuhro later also served as a federal minister in former prime minister Mohammad Khan Junejo's cabinet.

Her initial days were spent in her village Aqil, located at the bank of River Indus near Larkana from where she received her primary education and later completed her bachelors from University of Karachi.

After her graduation, she went for masters in UK and completed her PhD in South Asian History from the University of London.

She later taught at the Oxford University before joining Karachi University and Sindh University Jamshoro as a history teacher where she then assumed the charge as the head of the department of Pakistan Studies Centre.

As an author she penned a number of books including Sindh Through the Centuries, The Making of Modern Sindh: British Policy and Social Change in the Nineteenth Century (OUP) and a book on her father Mohammed Ayub Khuhro: a life of courage in politics.

She also co-authored a book, Karachi: Megacity of Our Times with Anwer Mooraj. Hamida also wrote a short history of the four provinces of Pakistan.

All her work was published in English and she is said to be the first female from Sindh to have acquired a PhD from the UK.

Hamida, a multi-dimensional and towering personality in literature, history and education, served as Sindh's education minister twice.

"She was an actual historian and worked on modern history of Sindh but later focused on politics especially nationalist politics, which deviated her attention from history," Editor Awami Awaz (Sindhi daily), Dr Ayoub Shaikh said.

Her family was once considered an arch rival of Pakistan Peoples Party founder Zulfikar Ali Bhutto, a reason she always stood up against the PPP and joined anti-PPP parties and coalitions.

Inspired by her father's ideology of 'one unit' for the four provinces she joined Jeay Sindh Mahaz led by GM Syed and became an active member of the Sindh National Alliance and Jeay Sindh Working Committee and faced defeat in the 1988 election at the hands of Begum Nusrat Bhutto.

"She became an education minister during Jam Sadiq's tenure in 1990s and later joined Pakistan Muslim League-Quaid when General Pervez Musharraf took over. She assumed the charge again in 2002.

Hamida Khuhro is survived by daughter Nuha Marvi Elizabeth.

Published in The Express Tribune, February 13th, 2017.
COMMENTS
Comments are moderated and generally will be posted if they are on-topic and not abusive.
For more information, please see our Comments FAQ