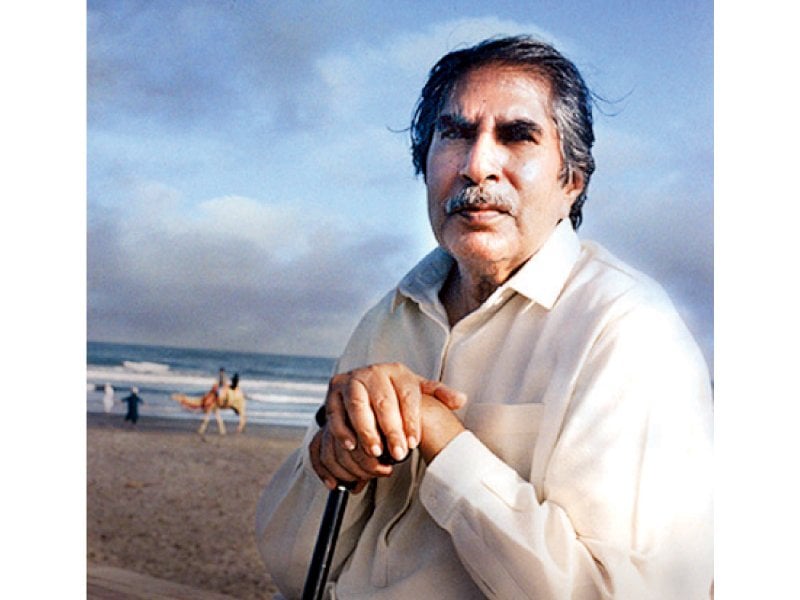 ---
KARACHI: The work of Shaikh Ayaz is a miracle of Sindhi poetry in the 20th century - he gave a new direction to Sindhi poetry by freeing it from the grip of Persian, said TV anchor and MPA Mehtab Akbar Rashdi.

"He had great observation skills and that's the reason he is amongst the greatest of poets Sindh has ever produced," she said during a panel discussion, titled 'Sheikh Ayaz: Sindh Sang through Him' at the 8th Karachi Literature Festival on Sunday.

Karachi always remains in your blood: Omar Shahid Hamid

There are numerous aspects of Ayaz's work such as progressivism and Western liberalism, both of which are not new to the people of Sindh due to their history of Sufism, she added. Rashdi further remarked that the work of Ayaz is embedded with love for Sindh.

Columnist Amar Sindhu said that a poet becomes legendary when he becomes the voice of people instead of the establishment and Ayaz was a true manifestation of that voice.

"Ayaz was among those poets who were not created by society," said Sindhu. "In fact, he created society." According to her, he raised the standards of people in a way the coming generation of poets have to toil very hard to do. "He was among those who saved Sindhi poetry and literature after Partition in Sindh, which was on the verge of death," maintained writer and poet Imdad Hussaini.

Peerless Sindhi poet Shaikh Ayaz comes back to life at week-long festival

He added that the poetry of Ayaz became revolutionary after he witnessed the discrimination faced by the people of Sindh. Hussaini said although Ayaz preferred to write in Urdu in the initial days of his literary work, Ibrahim Joyo asked him to write in Sindhi as well.

Television commentator and moderator of the session, Mujahid Barelvi, added that poetry or any other art form is above the boundaries of linguists and called Ayaz a poet of international repute.

Published in The Express Tribune, February 13th, 2017.
COMMENTS
Comments are moderated and generally will be posted if they are on-topic and not abusive.
For more information, please see our Comments FAQ