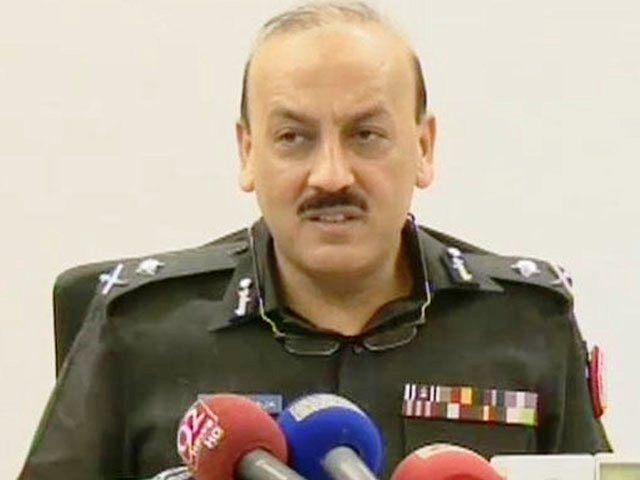 ---
HYDERABAD: Sindh IG Allah Dino Khawaja, who faced criticism over his recent statement concerning deployment of Rangers in the province, has said his observation was based on a professional perspective.

"There wasn't a political objective in what I said during the Karachi Chamber [of Commerce and Industries] speech," said Khawaja, reluctantly replying to a query while talking to the media in Hyderabad on Sunday where he inaugurated a divisional women protection cell.

The IG had expressed concerns that dependence on the Rangers for security in Karachi has affected performance of the police force, while also leaving the latter politicised. He had also said the people allegedly involved in killings of the policemen who were at the front of the 1990s security operation in Karachi became legislators and ministers.


How long will police depend on Rangers' support, asks IG


Khawaja said the police have submitted a draft to the provincial government to amend the Police Act, 1861, which he described as an 'obsolete law'. He gave references of Punjab and Khyber-Pakhtunkhwa, which have formed new police laws.

"The new rules should have three essential elements. The police has to be made apolitical, public participation in policing has to be ensured and police officers have to be made completely independent," he underlined.

Talking about the divisional women protection cell, he acknowledged that various complaint-oriented cells were formed in the police departments but admitted that such cells become dormant as soon as the officer who has taken that initiative is transferred. "They end up like the 15 emergency cells, where some complaint calls are received and others aren't."

The K-P Police Ordinance 2016

He said that he will request the chief minister to appoint female police officers of ASP or DSP ranks to head the divisional cell, under which complaint cells will be formed on district level.

Referring to the recent death of a Sindh University student in her hostel room, the IG said social media has emerged as a new mode of harassment and exploitation. Khawaja advised parents to adopt friendly attitudes towards their daughters and asked them to sensitise their children regarding the problems they may face at educational and work places.

Published in The Express Tribune, February 13th, 2017.
COMMENTS
Comments are moderated and generally will be posted if they are on-topic and not abusive.
For more information, please see our Comments FAQ