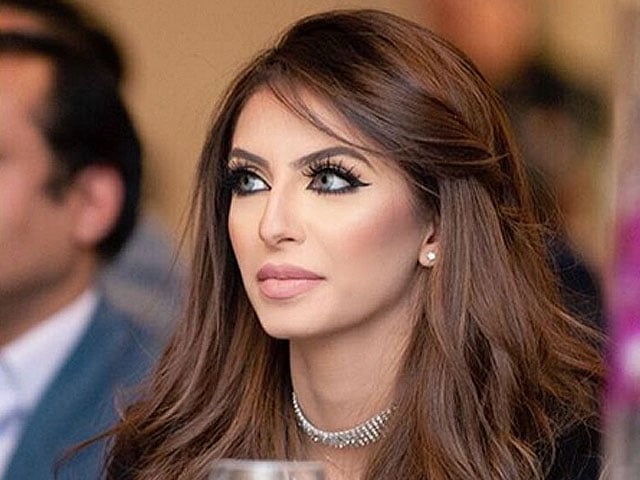 ---
Faryal Makhdoom, wife of British-Pakistani boxer Amir Khan, has been in the spotlight for quite sometime for her very public feud with her in-laws.
Now, the beauty blogger has revealed that she recently got an offer from Celebrity Big Brother to participate in the show.
Faryal Makhdoom gives ultimatum to Amir Khan fearing more sex tape leaks
Faryal has left the decision for her fans to decide. Taking to Snapchat, she posted: "Hey guys, I got asked to be on 'Celebrity Big Brother' ... it's a very tricky one and idk if I can do it," she wrote
"I want all my followers advice. On my last Instagram post tell me whether I should or shouldn't? I want you guys to pick! X."
Faryal then posted a picture on Instagram, asking her fans to advise her whether she should take the offer or not.
https://www.instagram.com/p/BQSbny0jcgH/?taken-by=faryalmakhdoom
Noticeably, her fans obliged. Many asked her to accept the offer, while some advised her to stay away from negative limelight.
One Instagram user wrote: "NO don't do it!! It's not worth losing your family over think of your little girl and her life. It won't being you any good. Guys pls give her good advice it could change the child's whole life."
Another fan went a bit judgmental. "Isn't what you have always dreamed of? Being famous and getting attention. Don't forget that you are a wife but on top of all a mummy. BIG BROTHER IS NOT SUITED TO YOU"
One also recommended Faryal to protect her husband's image. "Faryal if you are serious about making mends with Amir's family then you wouldn't really be asking your followers to decide whether to go on the show. This is your husband's family if you love him so much, then protect his image."
Faryal Makhdoom reveals why she and Amir didn't attend Haroon's wedding
While some asked her not to participate, other were much more open to the idea of watching Faryal become a part of the reality show.
One of Faryal's fans asked her to use the limelight to change people's attitude in a positive way. "If you going on the show changes people's attitude against u in a positive way and it shows people how positive Muslims really are, you should definitely take the advantage and go on the show as long as it doesn't bring negativity into anything and i hope u make the best decision but I think you should go on it just use it as a positive way to speak out to ur followers etc. Make it worth watching and go for it ❤"
Another wrote: "Do big brother yes!!!!!"
Amir Khan's father wont talk to Faryal after son fired him as manager
One fan also liked the idea of Faryal on the show. "Go on Big Brother! Would love itt !!!!"
Another one posted: "Should go to celeb big brother 👁"
One Instagram user gave Mrs Khan the best advice!
"Ask your mom what she thinks, mothers know best."
Will we see Faryal on the reality show? Only time will tell!
Have something to add in the story? Share it in the comments below.