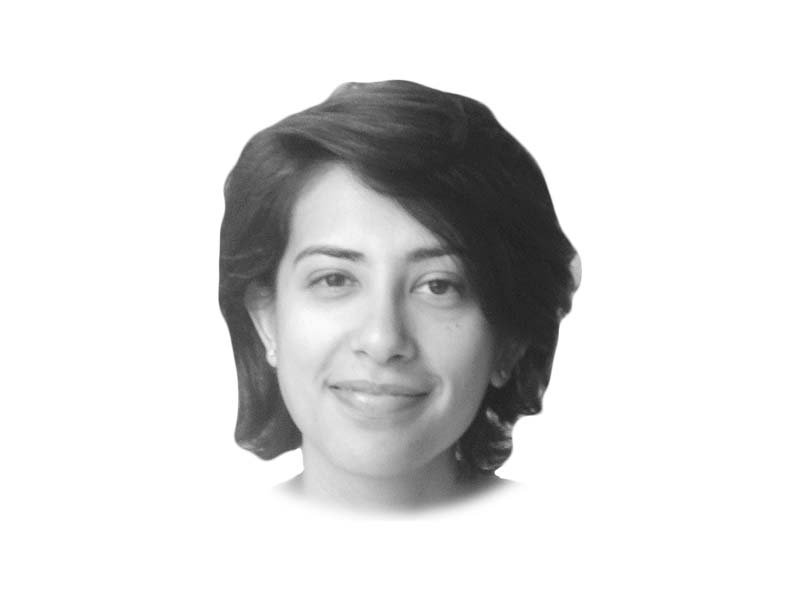 ---
When a four-star general declared a coup in 1977 and eventually took over as the country's 6th president, Pakistan's history took a return that it is still recovering from. No one would disagree that Ziaul Haq, the General, turned self-proclaimed Islamic crusader and politician, changed the cultural and socio-political landscape of Pakistan, and arguably the region. The impact of his 11 years has perhaps still not been fully realised as of yet.

The Islamic Republic of Pakistan produced the dictator Ziaul Haq and in a different part of the world, in a different time and under a different political climate, twenty-nine years later, the United States of America has produced the millionaire businessman turned politician, and now turned president, Donald J. Trump. In his short time in office, Donald J Trump has given Americans and many around the world much to talk about. Regardless of how long he ultimately continues to occupy the White House, Trump in the few weeks he has been in office has already shaped a legacy.

There is no doubt that the differences between the two are significant. Zia's influence was largely limited to Pakistan and its neighbouring countries. Trump on, the other hand, has the potential to shake the world order as we know it and destabilise more than just his part of the world. The attributes associated with President Trump, so far, are misogyny, racism, white privilege and a deep right-wing conservatism that has shaken America's status quo.

With obvious differences, there is a very common feature shared between the 1980s Pakistani military dictator and the American celebrity millionaire turned president. And the obvious commonality is women. Both men have provoked outraged women to organise, come out and protest; to resist authority and to question change. Change that targets women to conform, that curtails fundamental rights and that violates human freedoms, that discards equality and gives way to discrimination, not just against women but all vulnerable people in society.

The recent women's march in Washington, a day after Trump was sworn in as president, was the largest ever protest seen in US history and a direct reaction to Trump's open and unapologetic sexism and racism. One of his first moves in office has been to limit funding for reproductive health. But it is his personal attitude towards women that has captured the public mood as he has taken the highest public office.

The women's movement in Pakistan was born with Zia's regime. The Zia's reforms started with his alignment with the religious right-wing party, Jamat-e-Islami. The general and the party were perfect bedfellows with a shared vision of an Islamic state. 12th February, Pakistan's national women's day, is the day women in their hundreds came out to protest Zia's discriminatory and dangerous laws. A reaction that saw women out in public, burning their dupattas and chaddars as a sign of resistance to the Islamisation of women by the military regime.

Zia ensured the shrinking participation of women in public space. The limited public space women were allowed, was hostile and intimidating. Notices were issued for women to cover their head and arms when appearing on television. Women were banned as spectators at sports events. Separate women's universities were built. Female government employees were required to cover their heads. Women were forbidden to express themselves through any art form, including dance and theatre. It was through shrinking women's public space that women's role was questioned — not only questioned by men but also by women themselves.

The dangerous, more concrete changes came through changes to the legal framework beginning in 1979 with the Hudood Ordinance. Based on a specific interpretation of religion, the law legalised the severest form of discrimination and injustice against women and minorities. Just one example is the rape law that was introduced. Under the law, female victims of rape could potentially and, often did, due to the lack of evidence, end up being the offender instead of the victim. How glaringly unjust that legal coverage was allowed, till not so long ago, to make the victim of violence into an offender of the same crime she came to courts to seek justice for. Zia questioned the intelligence of women when it was legalised that women's testimony is half that of man's in a court of law in financial matters.

Zia's 11 years legalised injustice, intolerance, discrimination and gender violence and the specific subjection of women and minorities. Zia's legacy also attempted to place in Pakistani's the notion that democracy, transparent governance, independent judiciary and fundamental human rights were not for us. And with every move Zia made, women voiced their disagreement.

Strong institutions, ready to uphold the American constitution and challenge injustices, can attempt to straightjacket Trump's erratic and arbitrary presidency no matter how much it attempts to erode fundamental rights. This was not the case during Zia's Pakistan, nor unfortunately is it visible in today's Pakistan. Our women's movement has provided future feminists and humanists the basic platform to challenge our patriarchal structures but the structures are not strong enough to absorb the demand. Small gains have been made but justice for all is not on the horizon as of yet.

What we must remember in Pakistan, however, and for that matter anywhere in the world, is that women are known to come out when injustice is visible. We have seen it right from the suffrage movement of 1903 in Great Britain. The women's march on Versailles, known as the original women's march, to force the king to listen to the people's demands. Poland saw more than 30,000 women out in the streets late last year to protest their right-wing government's attempt at curtailing their fundamental reproductive health rights. The women's march in Washington and around the globe in response to what Trump stands for is the most recent evidence of women in protest. Pakistan's women's movement, born during Zia's era, has proved an example in the Muslim world of women organising and rising to the challenge against an oppressive regime that promoted fear, hatred and discrimination through the legal framework.

What makes women come out? Injustice does. Not only against women themselves but anyone around them that is suffering in the face of it. The need to change their lives is what makes us come out. The belief that fundamental rights belong to all equally is why women have come out again and again. We must now ensure that women do not use the protests as a symbolic one off act of resistance. Pakistan's 12 February should be remembered as the start of many more organised public protests to show solidarity with the cause and resistance to the status quo that hinders it.

Published in The Express Tribune, February 12th, 2017.

Like Opinion & Editorial on Facebook, follow @ETOpEd on Twitter to receive all updates on all our daily pieces.