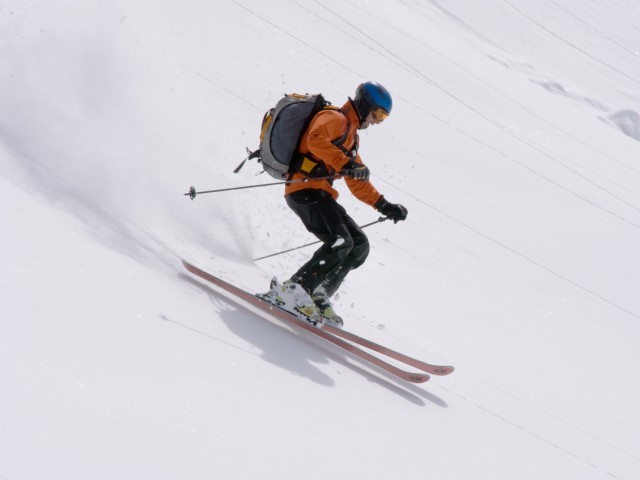 ---
KARACHI: The Chairman Joint Chief of Staff Committee Ski Championship wrapped up on Friday with Army's Abdul Jan dominating the events in the absence of 2014 Winter Olympian Muhammad Karim.

Jan won the giant slalom event and took silver in the slalom competition while his teammate Muhammad Iqbal took the second place.

According to Ski Federation of Pakistan (SFP) spokesperson Obaidur Rehman Abbasi, the reason the national championship was won by Army while the Shah Khan Cup was taken by Gilgit-Baltistan Scouts is because Karim is absent from the event.


FIS approves Malam Jabba, Naltar for 16 international ski races


Karim has gone to Japan where the 12-member team will participate at the Asian Winter Games. "Army has emerged as a top team this year instead of PAF," Abassi told The Express Tribune. "It is a good sign that new skiers are coming up, but athletes like Karim aren't a part of it, so that made it easier for the new athletes to dominate the races. It is good for us as now the pool of players is expanding."

Meanwhile, SFP Senior Vice-President Wing Commander Muhammad Javed said that the level of competition at national champion has increased. "We are getting better and better every year and this year was the most competitive championship I have seen. A lot of new skiers are coming up and they have a lot of potential."

On the other hand, Javed predicted that the Asian Winter games will be a tough competition for Pakistani skiers and that they should focus on improving their personal records.


Ski season to commence from Jan 20


"We are still far behind if we compare ourselves to European countries," said the former coach. "In Olympics we are not able to compete with athletes from European countries because they have a longer skiing season, while there is only one month that we get in Pakistan."

Javed also added that it is a step forward for Pakistan women to be competing in the Asian Games. "They'll need few more years to be among the top contenders internationally. But this is a good start," he said.

Pakistan will be fielding Karim (captain), Mir Nawaz, Zahid Abbas, Waqas Azam, Fazal Haq, Imran Khan, Ishaq Khan and Muhammad Zubair in the men's events, while Ifrah Wali, Fatima Sohail, Zainab Sohail and Umama Wali will be among the female athletes.
COMMENTS
Comments are moderated and generally will be posted if they are on-topic and not abusive.
For more information, please see our Comments FAQ