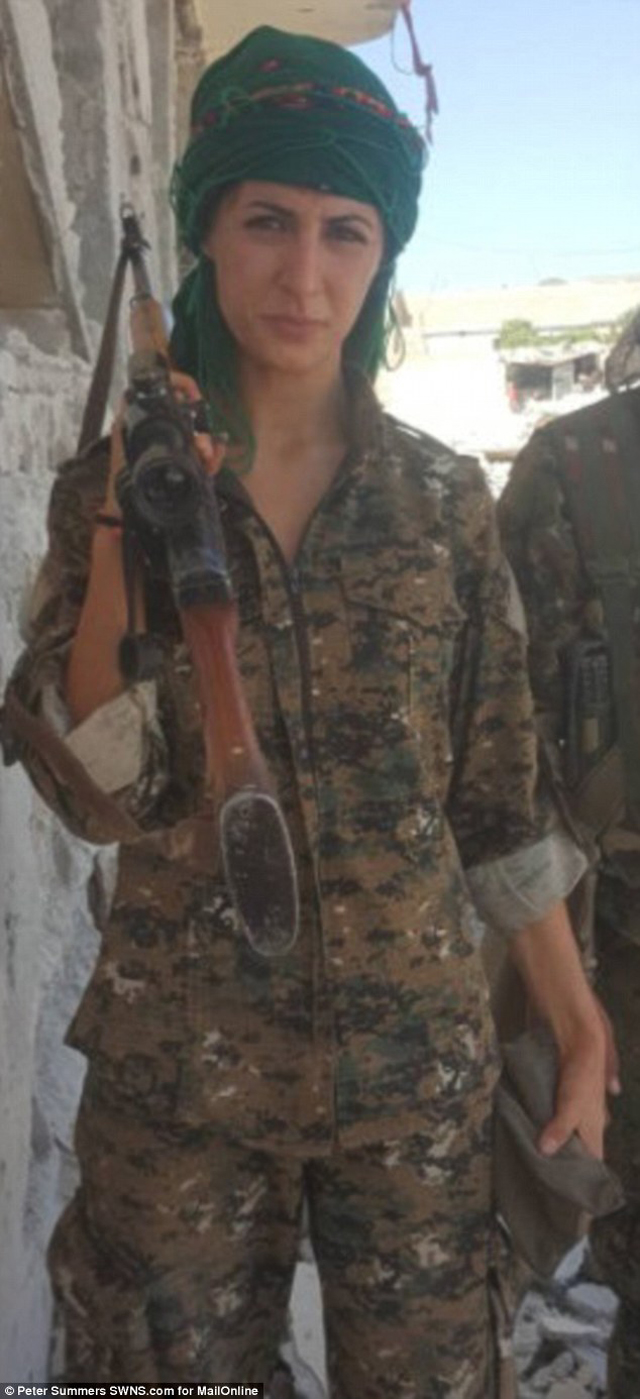 ---
Joanna Palini, a 23-year-old Danish student who reportedly killed 10o ISIS militants during battles in Iraq and Syria, claims that ISIS has now placed a $1 million 'kill or capture' bounty on her head.

Palani dropped out of college as she joined the fight against militants in Syria. She trained as a crack-shot sniper and spent nine days at a time on the frontline, wielding a Russian-made Dragunov sniper gun

'Hero' Muslim police officer harassed over hijab in New York

In an interview with MailOnline, Palani revealed that she took up this fight to stop Isis from advancing and to keep Europe safe.

While ISIS has imposed a bounty, back in the Netherlands, she has alleged that the government is treating her as a 'terrorist'. In the interview, she recalled how she secretly returned to Syria in defiance of a ban on international travel imposed on her in 2015 because she was desperate to rejoin comrades in her battle-hardened Kurdish unit fighting ISIS in northern Syria.




Palani was arrested on December 7, 2016, by Denmark's intelligence service. She was imprisoned for three weeks before being released on the orders of a judge before Christmas on December 23.

Palani, of Iranian-Kurdish ancestry, was born in a UN refugee camp and moved to Copenhagen when she was three-years-old. She learnt to fire a gun when she was nine-years-old.




Speaking to MailOnline she said, "I live in one of the best countries in the world but I am hungry and homeless and freezing cold in bed at night, even though I am working full time. I don't trust anyone," she further added.

This article first appeared in Daily Mail
COMMENTS (5)
Comments are moderated and generally will be posted if they are on-topic and not abusive.
For more information, please see our Comments FAQ