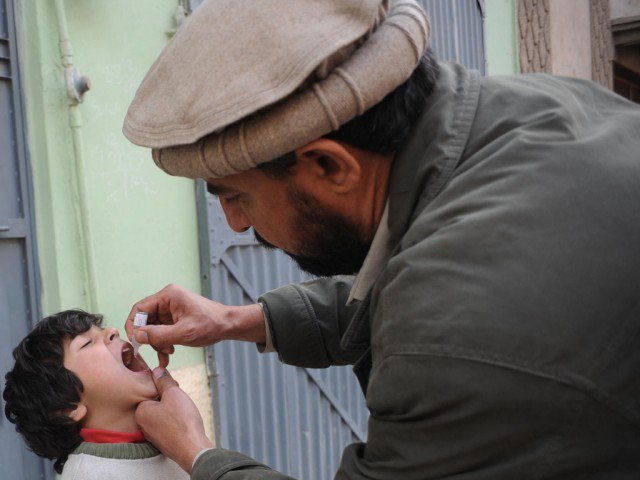 ---
QUETTA: Health officials in Balochistan will inoculate as many as 700,000 children under five years of age during a five-day-long immunisation campaign starting from Saturday (today), a press statement issued here on Friday stated.

Emergency Operation Centre's Coordinator Syed Faisal Ahmed stated that this campaign had been launched after environmental samples from Quetta, Pishin and Killa Saifullah tested positive for polio virus.

Poliovirus: 'Cover-up' unearthed in anti-polio campaign

The campaign, he said, would cover as many as 113 union councils in three districts. He said a total of 741,295 children will be vaccinated in the special drive, adding that as many as 3,054 teams would take part in the immunisation campaign.

He said that the provincial health authorities would also set up 196 fixed sites as well as 362 transit points along with a large number of mobile teams.

He said that fool-proof security arrangements would be in place during the campaign.

Fighting the virus: 'Presence of polio is embarrassing for Pakistan'

Urging parents to ensure inoculation of their children, he said that religious scholars and tribal elders should extend their fullest cooperation to make the immunisation campaign a success.

Referring to sewage samples taken from Killa Abdullah, Pishin and Quetta, he said that the environmental samples had been collected in Hadi picket, Killa Abdullah districts in Quetta Railway Pull and Jamya-e-Salfia in Pishin in January by a WHO team.

"We have achieved major goals in combating polio disease, but we must do more to declare Pakistan a polio-free country," Syed Faisal concluded.

Published in The Express Tribune, February 11th, 2017.