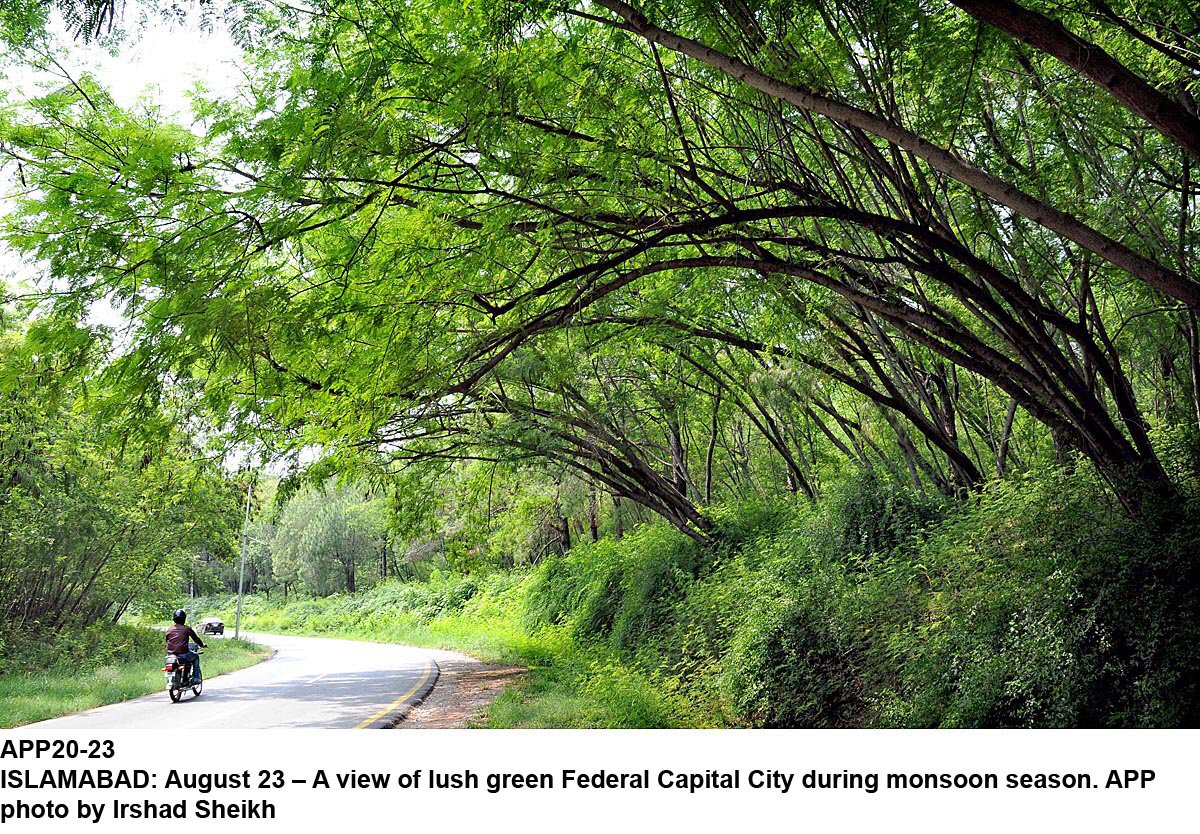 ---
MUZAFFARABAD: As the government in the valley joined Islamabad in the nation-wide tree plantation drive, its claims of providing saplings for the drive fell flat with locals forced to buy trees at exorbitant rates from private nurseries.

As part of the Green Pakistan programme, the Azad Jammu and Kashmir (AJK) government had on Thursday launched a campaign which aimed to plant around 3.02 million trees at targeted zones throughout the 10 districts of the valley. The trees were to be planted by the AJK Agriculture and Forest Department, private and public sector institutions, educational institutions and the volunteers.

In this regard, the forest department was supposed to ensure availability of saplings at government-operated nurseries and stipulated points.

But all has not gone according to plan.

"We have not seen any [tree] sale-points (set up by) the forest and agriculture department in Muzaffarabad to provide trees," said a farmer Ghulam Hassan.

Another farmer Ramzan Malik said that for the last 50 years we they had time and again heard that the forest and agriculture department were launching a myriad of reforestation programmes under which they would provide trees. However, it had only proven to be a joke.

"The tree plantation drive in AJK is a lottery for these departments to earn money," said a disgruntled farmer Samad Khan.

"If trees they planted, which they have shown on paper for the last 50 years, actually exist, 70 per cent of the region should be covered in thick forests," he added sarcastically.

Samad further said that every year the AJK government claims to have planted two to three million saplings, but they cannot show even a thousand such plants planted across the region.

Meanwhile, data from the AJK forest department claims that the government planted over 5 million trees in the region over the last decade.

But with the exception of a few hundred trees at select spots, the government has not identified spots where the remaining trees are located.

The farmers urged the federal government and Prime Minister Nawaz Sharif not to trust government departments of AJK keeping in view their past record. Rather, the farmers suggested that it should be directly disbursed among farmers in AJK through banks.

"We appreciate Nawaz's Green Pakistan Programme but we urge him not to give the money to the AJK forest and agriculture departments," said Raja Sagir.

Officials of the AJK forest and agriculture departments refused to comment on the tree plantation drive or the allegations levelled against them by the farmers.

Published in The Express Tribune, February 11th, 2017.
COMMENTS
Comments are moderated and generally will be posted if they are on-topic and not abusive.
For more information, please see our Comments FAQ