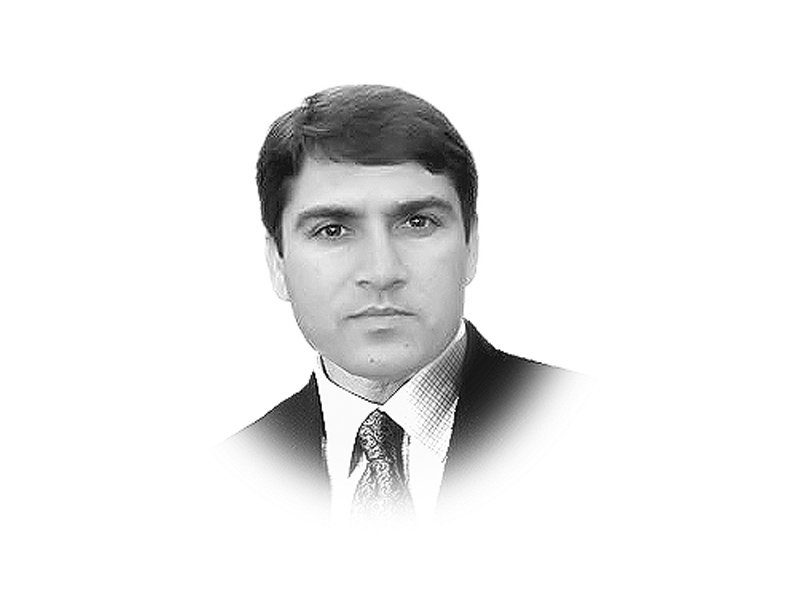 ---
After 15 years of international engagement and spending of billions of dollars, Afghanistan still faces multitude of challenges each having its internal and external dimensions, and the road once believed leading to rebuilding and lasting peace suddenly turns out to be murky and bumpy.

Fading interest among Western backers and undue meddling from neighbours and regional powers have unlocked doors for new actors, state and non-state, struggling to pursue their own agendas. An elusive peace means continuation of bloodshed on the Afghan soil that has been used as a playing field by major powers and Afghanistan's neighbours for long.

The new unfolding scenario has its roots in the failure on three major fronts, namely socio-economic, political and security with all closely inter-dependent. The successive Afghan governments since 2001 have failed to adopt concrete measures to boost the country's economy that would not only reduce dependency on foreign aid, but also help generate jobs to cater for the needs of its growing population, particularly the educated youth.

Unemployment, corruption in government departments, mismanagement, and widening gap between the poor and rich are the major elements increasing frustration among the majority, especially youth, thus providing space to Taliban and the so-called Islamic State (IS) propagandists to carry forward their agendas.

On the political front, the National Unity Government (NUG) is marred by differences between President Ashraf Ghani and Dr Abdullah Abdullah camps from top to bottom spreading an air of uncertainty all around. Warlords, mafia lords, corrupt officials and parliamentarians shift loyalties whenever they feel threatened or their interests not being fulfilled. The uncertain situation has also widened the ethnic divide that emerged during the post-Soviet civil war and later on further expanded during the Taliban regime.

The already tense political environment further worsened by a weeklong standoff between President Ghani and his vice president Abdur Rashid Dostum last month when the latter was accused by one of his ethnic Uzbek rivals, Ahmad Eschi, of beating and rape. The story of Eschi's alleged rape by Dostam's men appeared in December 2016 (http://www.rferl.org/a/afghanistan-dostum-accused-abduction-rape-former-governor/28176244.html) that roused furor in local and international media. President Ghani promised "full investigation".

In the provinces, police and security officials have their loyalties attached with warlords, ministers, parliamentarians or governors than the central state authority (https://www.washingtonpost.com/world/asia_pacific/kabul-on-edge-amid-standoff-between-afghan-government-and-vice-president/2017/01/28/8a745362-e4b0-11e6-a419-eefe8eff0835_story.html?utm_term=.205ee23d6400). The division of authority is providing room for armed groups to continue flourish and even win moral, if not material, support among sections of society or key people in their respective areas.

Although poor socio-economic conditions and political instability are the key elements determining the level of looming threat, the major challenge to Afghanistan's peace and stability comes from the Taliban who are now spreading the war front from the erstwhile southern and southeastern to the comparatively peaceful northern region.

While the majority of Afghans believe they can and will survive the bad governance and poor economic conditions, their worst nightmare is a resurgent Taliban striking at the gates of Kabul in case the ethnic and political tension spirals into armed struggle among warlords, politicians and officials.

This happened in the strategic province of Kunduz when Taliban twice took over the provincial capital, Kunduz City, in the past two years. In the southern region, the province of Helmand is under constant Taliban pressure while the western Farah and Nimroz provinces, bordering Iran, and province of Takhar brodering the Central Asian state of Turkmenistan are witnessing huge Taliban and IMU (Islmaic Movement of Uzbekistan) presence in recent months.

In the east, the IS has strong presence in least four districts of Nangarhar province. A recent report by the Special Inspector General for Afghanistan's Re-construction (SIGAR) says that the "Afghanistan's government controls or influences 52 per cent of the districts today compared to 72 per cent in November 2015" (http://www.matthewaid.com/post/156709156706/ig-report-taliban-have-captured-15-of-all).

Although the presence of 8,400 US troops with another 3,000 from the Nato alliance in Afghanistan still carry a message of hope, Afghanistan remained the low priority topic during the recently-concluded presidential election in the United States. Even fewer words were spoken by President Trump since his taking charge of the White House.

The coming forward of Russia and China with pro-active role in Afghanistan, recently, may have its negatives and positives in the future. Being the leading regional powers and closes neighbors of Afghanistan, the two countries can play a constructive and meaningful role in bringing stability to the war-torn country.

However, if the aim, especially in case of Russia, is to neutralise the US and European interests in Afghanistan, one can easily predict a worst scenario in the days ahead. "We support and will continue to support the international community's efforts if the presence of the (Nato) alliance's countries does not pursue goals other than stabilisation and peace," Russia's permanent representative to Nato, Alexander Grushko, was quoted as saying by Interfax news agency.

Since the new US administration has yet to settle its priorities outside the country, Afghanistan's future will mostly depend on continued commitment or fading interest of its Western allies.

Published in The Express Tribune, February 11th, 2017.

Like Opinion & Editorial on Facebook, follow @ETOpEd on Twitter to receive all updates on all our daily pieces.