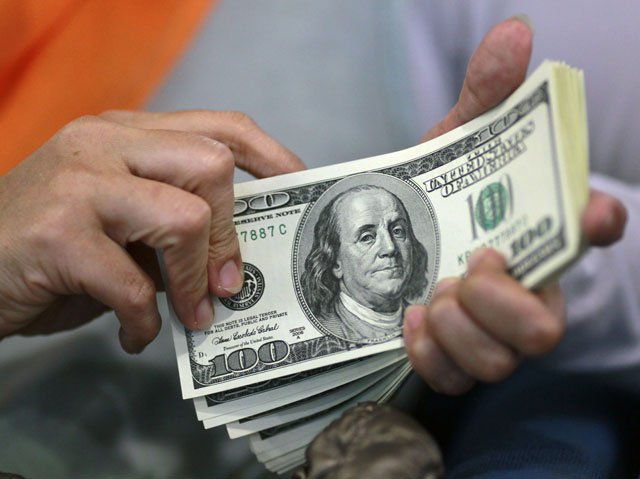 ---
KARACHI: Overseas Pakistani workers sent $1,488 million in January 2017, up 1.45% compared with the same month last year, according to the State Bank of Pakistan (SBP) data.

However, total remittances in the first seven months (July to January) of fiscal year 2017 came down by 1.8% to $10.95 billion from $11.15 billion in the same period of the previous year.

Remittances play a major role in stabilising Pakistan's external sector, as they make up almost half the import bill and cover deficit in the trade of goods account.

Pakistan's remittances, like many other developing countries, have come under pressure due to world economic slowdown mainly because of low crude oil prices.

Country-wise breakup

The country-wise details for the month of January 2017 show that inflow of remittances from Saudi Arabia - the country that hosts the largest diaspora of Pakistanis (about 2.2 million) - significantly came down to $434.15 million compared with $463.44 million in January 2016.

Recently, a Saudi newspaper while quoting security sources said that more than 39,000 Pakistanis have been deported from Saudi Arabia in the past four months.

Remittances in November up 3.27% year-on-year

Analysts say job losses due to record low oil prices and growing security concerns are some of the major reasons why the kingdom is fast deporting foreigners. This can create problems for Pakistan as it may receive low remittances in coming months from Saudi Arabia.

Money coming from GCC countries (including Bahrain, Kuwait, Qatar and Oman) declined slightly to $186.41 million from $192.10 million in the period under review.

Similarly, remittances from the EU countries declined to $31.69 million from $31.94 million.

However, money coming from the United Arab Emirates (UAE) went up to $323.11 million in January 2017 from $314.4 million in the same month of the previous year. Similarly, remittances from the US increased to $175.01 million in January 2017 from $168.94 million.

Overseas workers:Remittances edge up to $1.5b in October

Remittances from the United Kingdom (UK) also increased to $180.91 million in January 2017 from $174.48 million in January 2016.

Combined remittances received from Norway, Switzerland, Australia, Canada, Japan and other countries during January 2017 significantly increased to $156.44 million compared with $121.08 million received in January 2016.

Pakistan received remittances amounting to $19.9 billion in 2015-16, up 6.4% from the previous year.

Declining exports and a gradual slowdown in remittances are major challenges for the economic managers of the country.

Analysts warn the country's foreign reserves might deplete fast in coming months unless serious steps are taken to increase exports on sustainable basis.
COMMENTS
Comments are moderated and generally will be posted if they are on-topic and not abusive.
For more information, please see our Comments FAQ