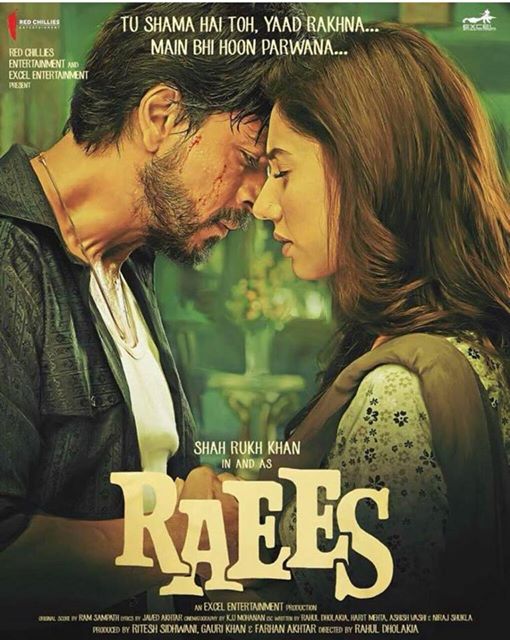 ---
KARACHI: Since the self-imposed ban on Bollywood films got lifted, everyone had been anticipating the release of Shah Rukh Khan and Mahira Khan-starrer, Raees, in Pakistan. That hype was killed when the film was banned for apparently portraying Muslims in a negative light.

The situation is unfortunate for multiple reasons, including the fact that the ban had just been lifted and the cinemas needed a high profile film to get back in the race and sustain business.

Thumbs up: Govt lifts ban on Indian movies

Speaking with The Express Tribune, Pakistani film-makers weigh in on the Raees ban.  Janaan director Azfar Jafri was quite disappointed because he was looking forward to watch the film. "I haven't followed all the updates regarding the ban but I am disappointed because I wanted to watch the film. I have heard a lot about Shah Rukh and Mahira's performance."

As to what he thought about the ban, Jafri said, "Films are a different medium. Storytelling is an art form. I am sure the film-maker didn't want to portray Muslims in a negative light. It's all fictional at the end of the day. But I guess it's up to the authorities; if they think it's in the best interest, then so be it. But I would reiterate that I am highly disappointed."

Wajahat Rauf echoed the sentiment, saying, "I think it was a unanimous decision by the censor. It's obviously a big film that everyone wants to watch because of Shah Rukh and Mahira. But we haven't seen the film yet so all I can say is there is a nationalistic aspect to it. And if the authorities think the content is sensitive for our sensibilities, then we stand by it."

Film-maker Shahzad Rafique added, "I don't think the ban was necessary but we have to go by the regulations. We can't just destroy the system because of one film. It's not like all films have been banned. Even from a business point of view, many other films are running in the cinemas."

However, in contrast with others, Jami Mahmood was unsurprisingly straightforward in his opinion. "Like I have always said, the Pakistani government truly believes that the film industry is a red light district. They openly ridicule us," he said. "They don't have guts to ban THE BANNED terror groups openly taking out processions but they find films as soft targets."




Pakistanis condemn ban on Mahira-SRK blockbuster Raees

Whereas the Moor film-maker outright blamed the government for hypocrisy, Mah-e-Mir director Anjum Shahzad was adamant that the authorities come up with a policy for films. "I haven't watched Raees, so obviously I can't say much about its ban. But I would say that there must be a policy for all foreign films, not just Bollywood. Just decide already if you want to allow foreign films or not and stop being on the fence all the time."

He added that the negative depiction of Muslims was a very minor issue. "I don't think that could be the only reason. I'm sure there's more to it but I think all films released in Pakistan, whether local or foreign should be in accordance with the national sensibilities."

Have something to add to the story? Share it in the comments below. 




COMMENTS (3)
Comments are moderated and generally will be posted if they are on-topic and not abusive.
For more information, please see our Comments FAQ