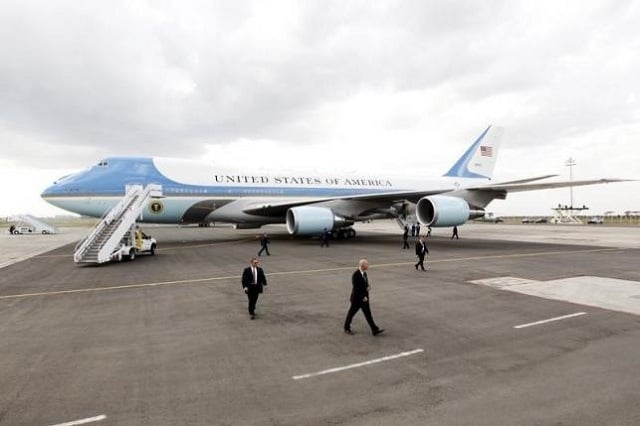 ---
US aviation investigators are probing an incident in which a private plane and Donald Trump's aircraft flew closer than was permitted.

The private plane was able to get within two nautical miles of the Florida-bound Air Force One -- a distance which is closer than permitted. The planes reportedly flew so close that the "pilots could see each other", according to sources cited by ABC News. 

The encounter occurred on February 3 as Trump flew to Palm Beach International Airport.

Trump's private jet or Air Force One -- which is better?

Sources told Fox News that there was no risk of collision because the planes were flying parallel to each other. Both planes were also in constant contact with the air traffic control.

The incident took place despite special safety precautions in place. When Air Force One is in flight, secret service agents work with the Federal Aviation Administration (FAA) supervisors and monitor threats. Other flights are often diverted or delayed so as to create extra space around the presidential carrier.

The FAA declined to comment, saying they were investigating the incident. The National Transportation Safety Board holds authority to examine aviation incidents and was also notified.

Boeing wins contract to build new Air Force One presidential jets

Air Force One is unlike most aircraft. It has special shielding that would prevent the plane's components from being destroyed. The plane also has a special communications package that allows the president to receive classified information while in flight.

Air Force One boasts a conference room, gym and flares to avoid heat-seeking missiles. It has room for a 102 people and also features a built-in medical centre to monitor the health of the president.

This article originally appeared on RT.


COMMENTS
Comments are moderated and generally will be posted if they are on-topic and not abusive.
For more information, please see our Comments FAQ