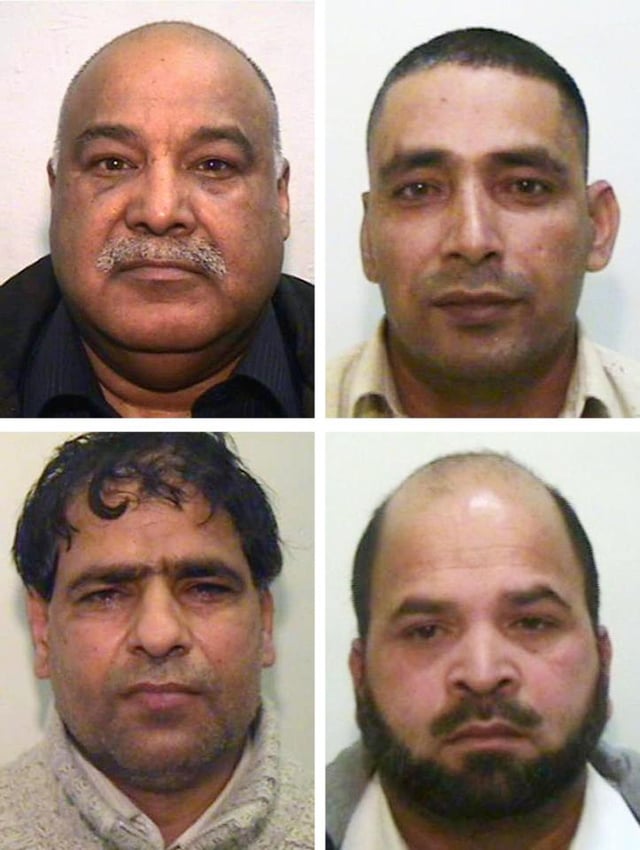 ---
Four members of a Rochdale child-grooming gang are facing deportation to Pakistan after losing an appeal against having their UK citizenship revoked.

The men preyed on teenage girls around Rochdale, bribing them with drinks and drugs, before passing them around for sex. The accused, Shabir Ahmed, Adil Khan, Abdul Rauf and Abdul Aziz, had their cases dismissed on all grounds by immigration judges.

A summary of the ruling said, "The appellants were all many years older than their victims. In some cases girls were raped callously and viciously and in others they were forced to have sex with paying customers."

The ruling paves way for all men to be removed from UK, despite gaining nationality through naturalisation.

Tributes paid to British-Pakistani shopkeeper killed in UK

Ahmed, the ringleader of the gang was previously sentenced in 2012 to 22 years in jail after being convicted of child sexual abuse offences. He remains in jail while the other three have been released on license.

He previously took his case to the European Court of Human Rights (ECHR) claiming that his jury was biased which was in violation of Article 6 - right to a fair trial - of the European Convention on Human Rights. His case was however thrown out, with judges citing there was 'no proof' that the jury acted improperly.

42 Pakistanis deported from UK arrive in Islamabad

It is not yet known how long it will take to deport them - and there are concerns there may be a few more hurdles to overcome.

Rochdale MP Simon Danczuk called for the men to be deported to Pakistan "as soon as possible". He said, "We welcome many people coming to the UK, to contribute, but if they break the law then they should lose their right to live here."

"Foreign-born criminals should not be able to hide behind human rights laws to avoid deportation."
COMMENTS (19)
Comments are moderated and generally will be posted if they are on-topic and not abusive.
For more information, please see our Comments FAQ