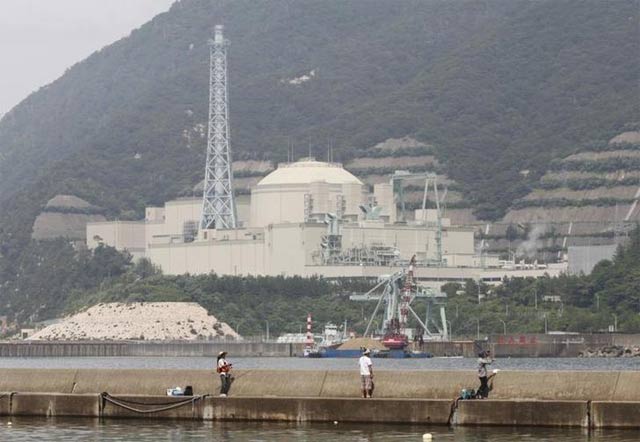 ---
ISLAMABAD: Pakistan claimed on Thursday that India was building a 'secret nuclear city,' which will pose a direct threat to the entire region.

The 'secret nuclear city' is being built in south India to produce thermonuclear weapons, Foreign
Office spokesperson Nafees Zakaria told a news briefing while citing an investigative report of the Foreign Policy magazine.

"Indian defence build-up, both nuclear and conventional, is a direct threat to Pakistan and the region at large," Zakaria said while responding to media reports that New Delhi had recently signed defence deals worth Rs200 billion to procure weapons and other equipment.




Expressing grave concern over India's arms buildup, the spokesperson said India completed its plan of nuclear trade recently with the commissioning of nuclear-capable submarine.

The nuclear and missile race

"It has been building Intercontinental Ballistic Missiles and an Anti-Ballistic Missile System. It has a stockpile of fissile material for producing nuclear weapons outside the IAEA safeguards," Zakaria added.

"It is also building a secret nuclear city in south India which, according to Foreign Policy investigative report, is to produce thermonuclear weapons," he added.

With conventional weapons balance already disturbed, he cautioned that India's nuclear weapons build-up had dangerous proportions to tip the strategic balance and endanger peace of the region and beyond.

The perils of such an uncalled for defence build-up should be seen in the backdrop of Indian defence minister's statement on reviewing the 'nuclear no-first use' and admission by the Indian army chief about their 'Cold Start doctrine', which confirmed Pakistan's claims and justified our credible minimum nuclear deterrence, he stated.

Cold start, nukes and MAD

The spokesperson urged the international community to take note and check India's rapid expansion in conventional and nuclear weapons.

However, the spokesperson said despite India's 'hostile posture,' Pakistan was committed to meaningful dialogue with India to resolve all outstanding issues, including Kashmir.

"Our policy of good neighborliness is aimed at securing regional peace and prosperity. We believe the South Asian region holds a lot of potential from which the people of this region stand to benefit," he emphasised.




"However, our overtures and initiatives have not been reciprocated from the Indian side," he added.

The spokesperson also confirmed that Pakistan would be attending six-party talks in Moscow next week where besides host Russia, China, Afghanistan, Iran and India were also invited.

Zakaria said Pakistan was attending the conference as part of its ongoing efforts seeking a peaceful end to the lingering conflict in Afghanistan.

Pakistan assured no travel ban

Answering a question about the Donald Trump administration's travel ban on seven Muslim-majority countries, the spokesperson confirmed a report published in The Express Tribune that the White House assured that Pakistan would not be included in the list of countries facing the ban.

He also did not rule out the possibility of a visit by Prime Minister's Adviser on Foreign Affairs Sartaj Aziz to Washington in the coming months.

Published in The Express Tribune, February 10th, 2017.