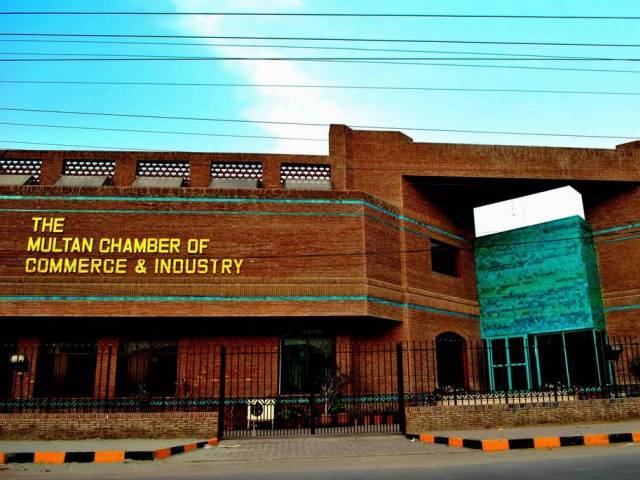 ---
MULTAN: The business community of southern Punjab has urged the government to revisit its policy of banking heavily on borrowing from external and domestic commercial sectors.

Commenting on the monetary policy, Multan Chamber of Commerce and Industry President Khawaja Jalaluddin Roomi recalled that the State Bank of Pakistan, in its recent announcement, kept the discount rate unchanged at 5.75% while outlining the economic challenges.

He pointed out that the country was facing big economic issues like more than 12% decline in exports due to an overvalued rupee, falling remittances, higher imports, a substantial rise in the current account deficit, worsening external account, insignificant foreign direct investment, high unemployment and the impact of increasing borrowing that required heavy debt servicing.

"Banks have increased their advances 144% and the government is the major borrower, which hurts lending to the private sector, except for improvement in bank advances for infrastructure projects," he said.

Roomi decried that small and medium enterprises (SMEs) were still starving for financing as despite their economic significance, they were unable to receive their due share from financial institutions.

"The SME finance portfolio and the capacity to finance are missing among banks. For the benefit of small units, which need liquidity to do their business, the monetary policy should be left unchanged for another two months," he suggested.

Published in The Express Tribune, February 10th, 2017.

Like Business on Facebook, follow @TribuneBiz on Twitter to stay informed and join in the conversation.