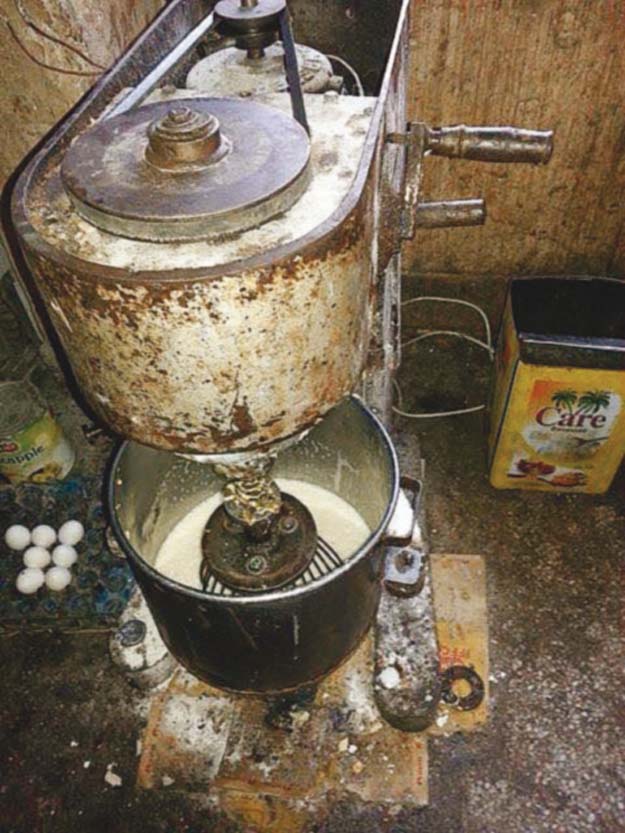 ---
FAISALABAD: In view of the health effects of consuming alcohol, all manufacturing units have been asked to display warning messages on the label of their products. This was said by Punjab Food Authority (PFA) Director-General Noorul Amin Mengal on Thursday.

He was addressing a gathering of traders, manufacturers of food items and members of the Faisalabad Chamber of Commerce and Industry (FCCI).

He said a comprehensive protocol for manufacturing, packaging and sales for all the eatables have been finalised which would be implemented in letter and spirit to protect the public health.

He revealed there would a complete ban on the sale of eatables in loose form however, a grace period of 18 months have been given to the food sellers.

Regarding the ban on sale of loose eatable items, he said initially five products would be encouraged to be packed and branded including milk, flour, oil, water and poultry. He said it will also provide a unique opportunity to the new investors who could easily establish and earn a sizeable share from the packing industry.

"We can save human life from the wrath of adulterated mafia," he added. "It can only be achieved with zero tolerance policy and there is a need of the cooperation of civil society, consumers and protection forum to create awareness and expose the adulated mafia for their elimination."

The PFA chief said due to constant negligence, a vast population of the country had become sick. The hospitals are crowded with disease-ridden patients due to the use of adulterated food items especially milk, ghee, water, and poultry meat.

"In recent past, food safety was so neglected that dozens of food inspectors without any professional skills of food sciences were solely responsible for ensuring sale of pure food in the province," he said.
He maintained the PFA collected 345 samples of potable water being sold in market, including the top manufacturing companies. More than 50% samples were found injurious to human health. Even the packing material of bottles was also unfit, he added.

"The steps for food safety are taken by the legislators in Punjab under the Punjab Food Authority Act 2011. And we are still in the process of establishing the institutional structure. There were only two directorates. Now, It has been raised to seven including vigilance, intelligence, public relations, specialised operations and licensing etc," Mengal said.

He pointed out a state-of-the-art laboratory was also being established with Rs30 billion at Thokar Niaz Baig. Besides, a chain of mobile laboratories had also been acquired which were duly equipped with all gadgets and kits for testing manufactured eatable sales items.
"Initially, the PFA was restricted to only Lahore. However, now it has been introduced in five major cities of the province including Faisalabad, Gujrawala, Rawalpindi, and Multan," he said. In the second phase, its scope will be expanded throughout Punjab from Attock to Rahim Yar Khan.

Regarding issuing of sale and manufacturing licenses, he admitted, "It is the most corrupt system before the establishment of PFA. He said the entire system had been revamped. Licenses will be issued on the pattern of ATM cards.

Regarding adulteration in milk, he said, "We consume 1.5 billion litres of milk per annum of which only 640 million litres is in packed form." He said the only way to check adulteration in milk is its sale in packed form.

Regarding the scope of PFA, he said it covers all sectors that are directly or indirectly linked with food items. He disclosed the authority will seal those poultry shops and register an FIR against the owners if any dead chicken was recovered from their shops.
COMMENTS
Comments are moderated and generally will be posted if they are on-topic and not abusive.
For more information, please see our Comments FAQ