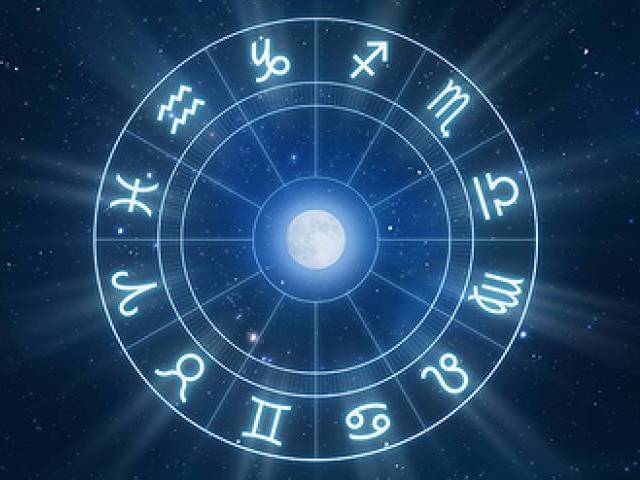 ---
Your Stars Today
Aries | March 20 – April 18


You may be convinced you can overcome the obstacles you're facing, both those of a practical nature and, worse, certain stubborn individuals. But things are far more complex than you realise. And forcing issues will only make them worse. For now, explore your options. Solid plans can, and should, wait.

Taurus | April 19 – May 19




Only days ago you regarded some of the suggestions being made by others as unrealistic. Since then, however, between frank discussions and you exploring the actual situation, you've a very different perspective. In fact, you're swiftly moving from having numerous questions, if not reservations, to being an enthusiastic advocate.

Gemini | May 20 – June 20




By no means are you narrow-minded. Yet there are certain activities or places that you're convinced hold little appeal, so turn down every time. But the experiences that lead to that conclusion were ages ago, when you were very different, and so were they. At least explore these. You won't regret it.

Cancer | June 21 – July 21




You've long been aware of certain unspoken but still tricky issues, problems that could surface suddenly and undermine joint ventures. Yet others insist there's nothing to worry about. Waste no time trying to explain. Instead, do what you can to ensure arrangements are flexible enough to ride out those changes.

Leo | July 22 – August 21




Because this weekend's eclipse is the first of February's two, the second of which is on the 26th, the changes they're triggering may not be clear until then. Knowing that, adopt a 'wait and see' approach and, perhaps, focus on what must go. Those decisions aren't as urgent as they seem.

Virgo | August 22 – September 21




Others admire you for being thorough and you, quite rightly, pride yourself on going into things in detail before you address issues or speak out against anybody or anything. Despite that, with so much in transition, your facts could be wrong. Knowing that, for the moment, keep your thoughts to yourself.

Libra | September 22 – October 22




Sudden changes are, inevitably, unsettling. Yet at the same time, you sense things can't and, indeed, shouldn't continue as they are. Plus, the unexpected ideas or offers indicated by the Sun's superb link to fortunate Jupiter are likely to be as surprising as they are welcome. You need only say yes.

Scorpio | October 23 – November 21




This weekend's eclipse is accents the structure of your life. The current one kick starts the process of change this is all about. However, it may not be until August, when a pair of eclipses turn those ideas into action, that it will be clear the direction those changes will take.

Sagittarius | November 22 – December 20




Change is in the air. While both existing arrangements are in transition and you're having fun exploring were you can take new ideas, other's just aren't gelling and you can't figure out why. The reason is probably that the situation in question is unsettled, so much plans are unlikely to last.

Capricorn | December 21 – January 18




Being ruled by the rather precise planet Saturn, you tend to think there's a right way and wrong way to do most things, including be in a relationship. While this results in high standards, you can try to impose these on others rather than asking what they think, feel and care about.

Aquarius | January 19 – February 17




There is no wrong way to put you and your interests first, although certain individuals are criticising you for doing exactly that. This is a game they play, one that's about controlling others. They're trying it out, seeing if you're vulnerable to such manipulation. Hopefully, you'll ignore their manoeuvres.

Pisces | February 18 – March 19




Tempting as it is to give a hand to somebody who always seems to be struggling with difficult people or challenging situations, think twice. You've helped them before, only to watch as they ignored your efforts or wasted your money. This time let them deal with issues on their own.

Published in The Express Tribune, February 10th, 2017.
COMMENTS
Comments are moderated and generally will be posted if they are on-topic and not abusive.
For more information, please see our Comments FAQ