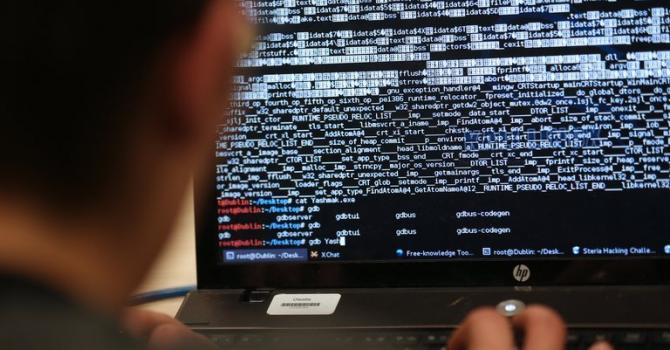 ---
WASHINGTON DC:
A contractor for the US National Security Agency was indicted Wednesday for removing massive amounts of top secret materials, but was not accused of leaking or selling them to anyone.
In a case that had worried US officials over a possible repeat of the hugely damaging Edward Snowden leaks, Harold Martin had piled up in his home and car an estimated 50 terabytes worth of data and documents, including reportedly sensitive tools for hacking foreign governments' computers, that he removed from the leading US electronic spying agency over a 20 year period.
Martin was charged with 20 counts of "willful retention" of national defense information, in violation of his contract commitments against removing classified information from the NSA. But in a possibly telling difference from the Snowden case, Martin was not charged with spying. Last October, federal prosecutors bringing the case had said they expected to file espionage charges against him.
Green card holders included in Trump ban: Homeland Security
"Martin allegedly violated the trust our nation put in him by stealing and retaining classified documents and other material relating to the national defense," said Acting Assistant Attorney General Mary McCord in a statement. "Insider threats are a significant danger to our national security and we will continue to work relentlessly with our law enforcement and intelligence partners to identify, pursue and prosecute such individuals."
Martin, a former member of the US Navy, worked for the NSA through different contractors, including Booz Allen Hamilton, the same company that hired Snowden to work at the NSA. In 2013, Snowden leaked to the media documents that showed the NSA had been sweeping up huge amounts of information on Americans' telecommunications and internet use as part of its secret global surveillance programs. The leak led to laws forbidding the agency from doing that, but US officials have branded Snowden, now exiled in Russia, as a traitor.
Trump is 'just the president', says defiant fugitive Snowden
Despite reports to the contrary last year, the indictment made no suggestion that Martin had divulged any of the materials he had taken. But the embarrassment of the case was said to be behind pressure late last year on NSA chief Admiral Michael Rogers' removal. Rogers though has been retained in his position in the new government of President Donald Trump.
According to the indictment, Martin's cache of top secret materials included documents with details on how the NSA infiltrates foreign computers and how US computer systems are protected; intelligence on extremist and terrorist activities; indications of intelligence sources; and reports on the capabilities and shortcomings in US military cyber operations.
The materials came from the NSA, the Central Intelligence Agency, and the military's US Cyber Command.
COMMENTS
Comments are moderated and generally will be posted if they are on-topic and not abusive.
For more information, please see our Comments FAQ