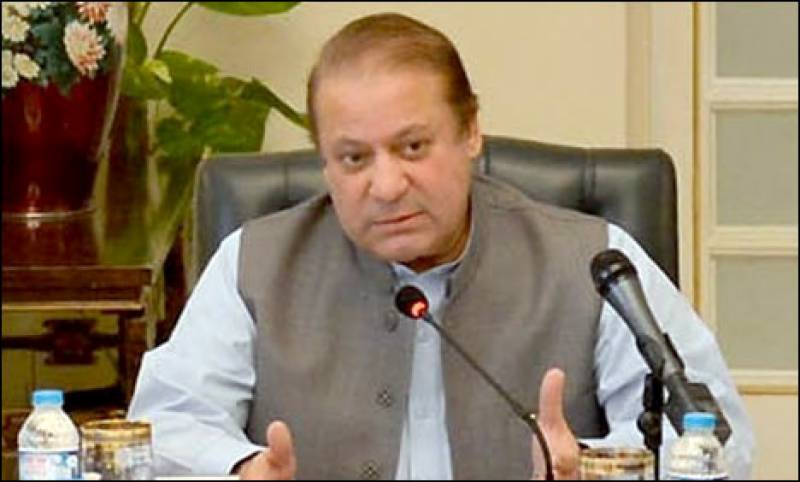 ---
Prime Minister Nawaz Sharif said on Thursday that Pakistan will soon become a major destination for international companies willing to invest in the country.

"Pakistan is an expanding market for US products with a fast growing middle class. Pakistan will become a major destination for international companies," he said.

PM Nawaz urges nation to focus on sciences

The premier was addressing a meeting with CEOs of international commercial organisations in Islamabad.

PM Nawaz also went on to draw potential investors' attention towards Pakistan's strategic location as it connected to the rich central Asian states.

He termed the on-going China-Pakistan Economic Corridor (CPEC) a key regional initiative with shared prosperity.

Emphasising on the project's benefits, the prime minister said it will substantially shorten the distance between Africa and Middle East while these countries to Central and South Asian region.

Nawaz further highlighted the economic progress made by his government, adding that the economy faced severe energy shortages, inflationary pressures and a precarious security environment prior to his tenure.

"Today, the government has managed to stabilise the economy despite unfavourable global economic conditions," he said.

The premier said that the GDP growth before 2013 stood at 3%, and now the country is expected to achieve 5.5% GDP growth rate this year. He hoped that the economy would grow over 8% between 2018 and 2015 while marinating a-single-digit inflation.