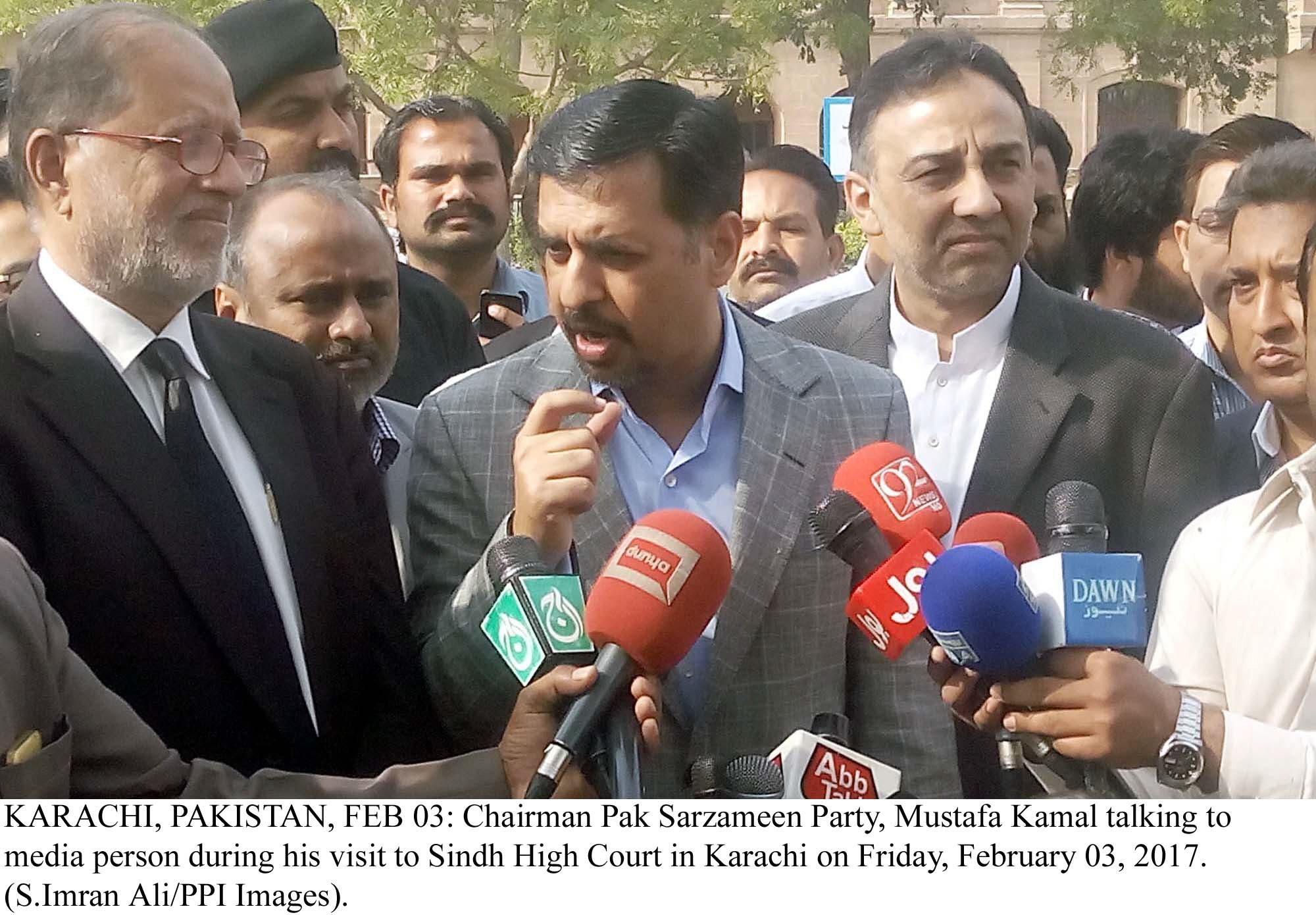 ---
PESHAWAR: Pak Sarzameen Party (PSP) chief Mustafa Kamal claimed on Wednesday that the Mutahidda Qaumi Movement's London-based faction is still in touch with MQM-Pakistan but the latter is keeping those overtures under wraps out of fear of state reprisal.

"They have agreed (among themselves that) in public, they will criticise MQM-London, without completely slamming doors on them," Kamal told reporters at the Peshawar Press Club.

He expressed wonder as to why the MQM-Pakistan had waited until August 22 to sever ties with the London-based faction. But he claimed that "if they had really wanted to distance themselves from MQM-London, they would have joined his party".

MQM-London leader Sathi Ishaq, 23 others arrested

Answering a question, the PSP chairman stated that although there was a list of people who would never be allowed to join PSP, his party's doors were always open for Dr Farooq Sattar. "Yes, they will surely think if Haidar Abbas Rizwi and Babar Ghauri contacted and wished to join PSP."

He also stated there was ample evidence against MQM-London chief Altaf Hussain.

"Whenever they [the federal government] need him [Altaf Hussain], they ask the speaker of the National Assembly or Punjab Chief Minister Shahbaz Sharif to talk to him," Kamal insisted.

Accusing the Dr Ibad of being involved in Karachi's destruction, he said that the government should file a case against him.

According to him, powers were devolved to the province after the adoption of the 18th Amendment, but the provinces did not transfer powers to the union council level.

Mustafa Kamal promotes party in Peshawar

"I (had) thought Pakistan Tehreek-e-Insaf (PTI) would have developed Khyber-Pakhtunkhwa (and bring it at a par with) Europe and the US, but it is also yet to empower local governments."

"Cities such as London have been developed by mayors, and not by prime ministers … When we already have NAB and the anti-corruption department, why do we need to introduce a super-NAB or a super anti-corruption department to curb corruption?," asked Kamal.

Published in The Express Tribune, February 9th, 2017.