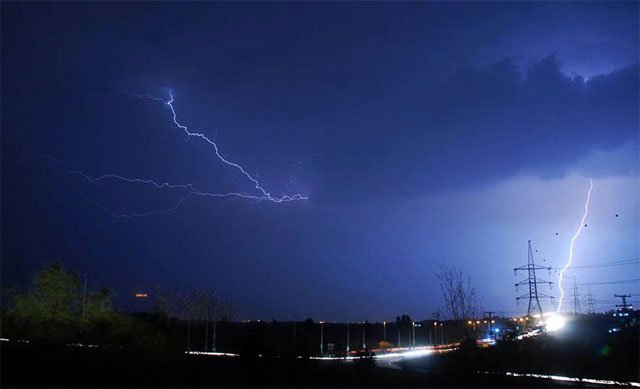 ---
ISLAMABAD: In response to a request by the Pakistan Meteorological Department,  the  Government of Japan has expressed interest in upgrading the existing early warning system installed at Nullah Lehi, Rawalpindi.

The system was installed ten years back by Japan International Corporate Agency in 2007, PMD chief Dr Ghulam Rasul told The Express Tribune.

He said the early warning system was installed by to avoid maximum human and property loss during flash floods in Rawalpindi and its adjourning areas.

"The upgradation of early warning system is the need of the hour while considering the impact of climate change in the country and it will be equipped with the latest technology," he said.

He further said that after the installation of the early warning system at Nullah Leh a significant drop had been witnessed in the number of deaths reported during flash flooding since 2007, and hopefully after upgradation, it will further improve the situation.

Dr Rasul said once the proposal will be approved a detailed survey will be carried out and then it will take two to three years for completing the upgrading process.

New weather radars

Dr Rasul further said that the JICA has also given a grant of Rs4 billion for installation of two latest weather radars in Islamabad and Karachi each. Moreover, JICA has also shown interest for installing weather radar in Multan which is currently absent and will help for aviation safety and forecast for torrential rain and flash floods in the Suleman range.

"The obsolete radars installed in Karachi and Islamabad will be replaced with the latest one S-band doppler and for the first time, Pakistan will have this up-to-date technology for weather forecasting," he said.

Sharing details, he said that in Islamabad, a tower is under construction for the installation of the Rs2.5 billion radar system, which includes high-speed computing systems, while funds for a Rs1.58 billion radar in Karachi have recently been released, with work due to start in March this year.

"JICA so far has given the entire amount as grant not as loan which is helping Pakistan for improving its weather forecast system, which needs to be updated on war footing," he said.

Published in The Express Tribune, February 9th, 2017.
COMMENTS
Comments are moderated and generally will be posted if they are on-topic and not abusive.
For more information, please see our Comments FAQ