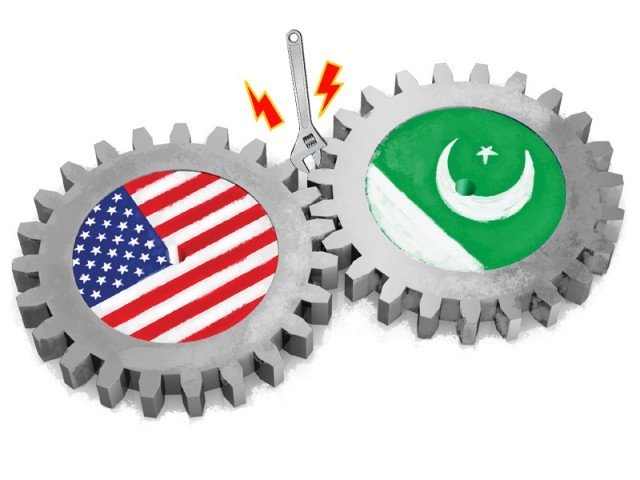 ---
A report compiled by a basket of American think tanks and submitted to the Trump administration has received little attention, but it should. It will be recalled that the Indians have been trying to play the diplomatic isolation card over the last nine months — and signally failed to achieve anything. It now appears that America is playing the same card and potentially with rather more effect. The Trump administration has yet to spell out its policy towards Pakistan other than saying that there was no immediate plan to add us to the list of states that are temporarily barred from having their citizens enter the USA. That can change, but the nub of the report that is now under consideration is that for the first year of Trump rule it would be unwise to designate Pakistan as a state sponsor of terrorism — but that after that year the gloves would be off.

The report recommends that the US government should review the intelligence on Pakistan involvement in providing support for what are seen as terrorist groups or individuals, and that review should be more critical than previous reviews that are seen as being soft in areas where they should have been hard. Future relations with Pakistan must be based on a 'realistic appraisal' of our policies, aspirations and worldview. It is not difficult to see where this is headed. There is going to be a hardening of attitudes in the US State Department and the somewhat slippery relationship each has with the other is going to get altogether spikier.

Core to the report — and core to Pakistan — is the recognition that Pakistan is not going to shift its position, especially on Kashmir, by means of inducements alone. Such a belief is judged to be a 'mirage' and that 'tougher means' will need to be deployed down the line. If — and it is a big if — Pakistan cooperates with the USA then all well and good. Failure to cooperate is going to have dire consequences. The likelihood is that the report will be accepted and actioned. Truly do we live in interesting times.

Published in The Express Tribune, February 9th, 2017.

Like Opinion & Editorial on Facebook, follow @ETOpEd on Twitter to receive all updates on all our daily pieces.