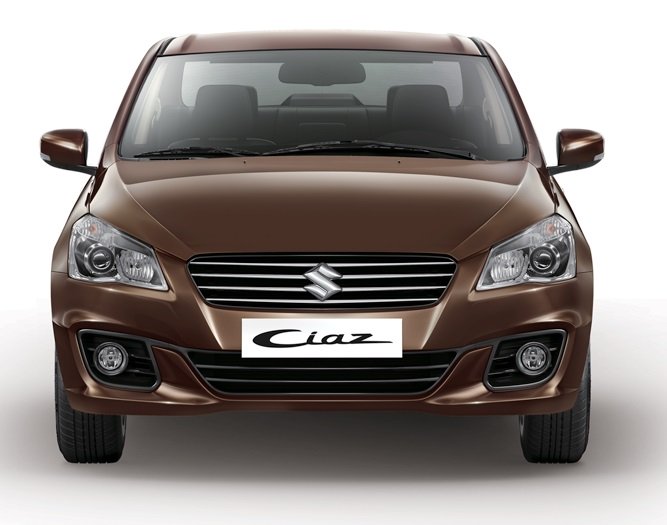 ---
What does you dream car look like? Is it a SUV, CUV, Sedan or you haven't decided yet?

Many of us have imagined what our dream car would look like but haven't been able to turn it into a reality either because it doesn't fall within our price range or we can't decide if it's the perfect ride for us.

This is, however, about to change as Suzuki is set to enter Pakistan's sedan market with its Ciaz. But is a sedan the car you're looking for?




While crossovers (CUV) have posed a threat to sedan dominance in the local market, the vehicle is still one of the most preferred in the country. That may be because sedans are more stylish and also more practical as a crossover combines features of a sports utility vehicle with that of a passenger vehicle and may not be the ideal car for everyone. However, if the choice is between a sedan and a hatchback then if you're looking for storage space or a sleeker car, then a sedan is the car for you as its rear is extended. Although both vehicles offer the same seating space, a hatchback doesn't have an extended boot.




The sedan is the perfect car for an average family of four to five people and offers ample seating and luggage space.




Once you're sure a sedan is the car you're looking for, the next step is to consider which one to go for. In Pakistan, there are three main players in the market for sedans -- Toyota Corolla, Honda City and Honda Civic. Wondering about the likes of Mitsubishi Lancers, Nissan Sunny, Suzuki Liana and many more? Well, they are not listed as production of these vehicles no longer takes place in Pakistan and they've been discontinued.

But Suzuki is ready to tap into the market once again and has come up with a brand new innovation for the Sedan segment of consumers in the form of Ciaz.

The car manufacturer has come up with something entirely new, not reliant on the pre-existing platforms but a total redesign.

When you look at this vehicle, anything and everything is absolutely new. You cannot make any relation to any previous sedans Suzuki had announced earlier. Whether you just walk around to observe the styling and exterior features, you wouldn't be able to just walk away without a smile of admiration for the attractive design elements. For the critics who had previously mocked Suzuki for their shabbily designed sedans when compared to its rivals, Ciaz proves to be a head turner for sure.

As a matter of fact the exterior is designed not only to look stylish and gain admiration, but is also practical. The exterior design is made highly aerodynamically efficient by the use of Computer Aided Engineering (CAE). The exterior is made to standout by the use of projector headlamps which not only "look cool" but provide excellent visibility even on the darkest roads.

So, if you're a family of four to five not looking to splurge a hefty amount but a sleek car which makes heads turnaround then Suzuki Ciaz may be what's right for you.
COMMENTS (9)
Comments are moderated and generally will be posted if they are on-topic and not abusive.
For more information, please see our Comments FAQ