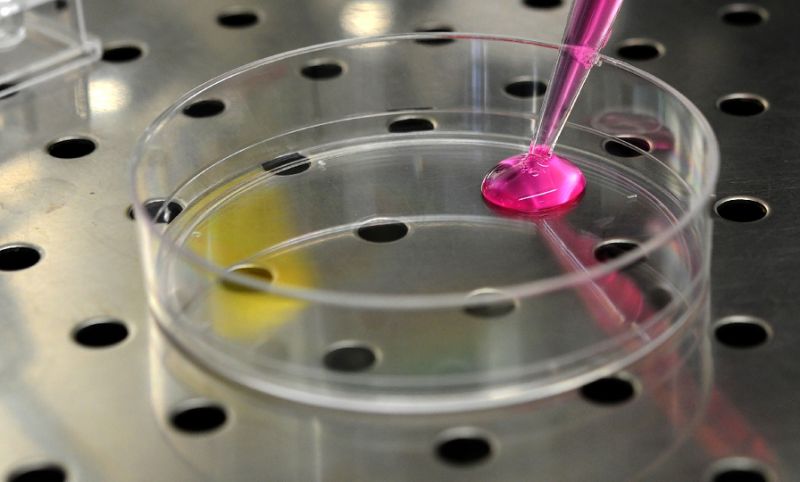 ---
WASHINGTON DC:
Doctors often fail to recommend or even discuss genetic testing of women at high risk for mutations associated with breast or ovarian cancer, a new study published on Tuesday has found.
"Women are very interested in genetic testing but many fail to receive it," said Allison Kurian, a Stanford University Medical School professor and lead author of the study published in JAMA, the Journal of the American Medical Association.
"This is particularly worrisome because it means that doctors are missing the opportunity to prevent cancers in mutation carriers and their family members."
World Cancer Day: Minister urges corporate sector to come forward 
Kurian and researchers at the University of Michigan based their findings on a survey of more than 2,500 women with stage 0 to stage 2 cancer two months after surgery.
They were asked if they wanted genetic testing for the presence of mutations in BRCA 1 and BRCA 2 genes and, if so, whether they had received it. Two thirds of the women said they wanted to be tested, but only a third had received it.
About 56 per cent of those who were not tested said it was because their physicians had not recommended it. Only 40 per cent of all high-risk women reported receiving genetic counseling to help them decide or understand the results. Of those who were tested, 60 per cent had counseling.
Diagnosis & prevention: Experts call for countrywide cancer database
Reshma Jagsi, a senior researcher on the study, said that was "worrisome" because testing can be a powerful tool for women who are at risk.
She said it can affect what kind of surgery women may choose to treat an existing breast cancer, or treatments to pursue to reduce the risk of developing new cancers in the future. Kurian said it was likely some doctors do not realise the benefits of the testing, or are unable to explain it to their patients.