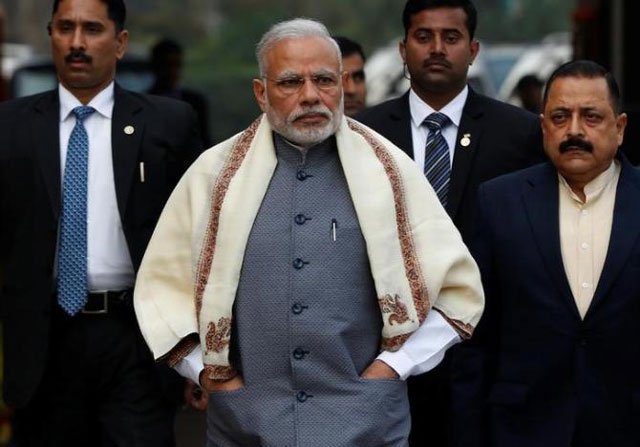 ---
India's Cold Start Doctrine, now known as proactive strategy, is a plan to deploy ground forces who could strike inside Pakistan quickly in the event of a conflict. This strategy aims to send expeditious groups to deliver a limited retaliatory ground strike within a few days of suffering a terrorist attack, yet not do enough damage to trigger a nuclear strike. The rationality of this strategy has always been questionable. In response Pakistan developed Nasr, a short range ballistic missile which is flaunted as a self defense tool to deny space along the border and to deter war.

Nuclear weapons aside, key components of India's Cold Start are flawed. A fundamental vulnerability in the plan lies in the 80kms of road from Madhopur to Jammu. If this road is severed at any point, Kashmir is cut off from main land India. In order to prevent this, the Indian Army usually amasses forces along the road over a period of week to 10 days. Any thoughts of Cold Start/ Proactive Strategy, precludes such a time consuming deployment and thus ignores the only vulnerability that the Indian Military has to address. Imagining that Pakistan would not exploit such a vulnerability is wishful thinking. Thus, one can safely assume, that Cold Start would result in Kashmir being separated from India.




It appears that the nature of Pakistan and India's relationship is always reliant on the occurrence of an event such as a terrorist attack. The trigger event, whether self created, a non state actor's action, or Pakistan sponsored, usually occurs in India because an event in Pakistan has no effect on the relationship. This narrative will continue to dominate the headlines unless the land of the pure finds a way to decimate the extremists within their borders. Till these groups are effectively eliminated, denial will remain Pakistan's only tool of conflict resolution.

In India's case, even though their prime minister was elected based on his extremist actions and anti-Pakistan rants, there is no image problem. India remains assertive in the international community as it continues to portray itself as the largest democracy in the world, while at the same time crushing rebellion and blinding civilians including women and children in Kashmir. They are viewed as a victim of its troublesome neighbor. India's role in regional instability is often overlooked, despite their violating of the Indus Water Treaty and Line of Control. Somehow they are able to sign nuclear deals despite India not being a member of the NPT like Pakistan. Hence, this conflict serves the international community, which is eager to sell billions of dollars' worth of weapons to India. Lockheed Martin, Boeing Co and Saab AB are in competition with each other to set up an F-16 production line in India. When instability in the region benefits India, what real interest do they have in conflict resolution? In fact, by increasing their conventional capability, India has lowered the nuclear threshold in the region.

The lack of sustained diplomacy has fed the tension between the two countries. Spontaneous event or not, the most damming issue is that War cannot be fought on a childish basis. A casus-belie has to occur before a combined 1.4 billion lives are placed in jeopardy. Will the Indian government thus decide to go to war and then fabricate a reason? Has the decision already been made? This is a very dangerous game and may not play itself out as the Indians think it may with powerful allies on both sides watching closely.

Published in The Express Tribune, February 8th, 2017.

Like Opinion & Editorial on Facebook, follow @ETOpEd on Twitter to receive all updates on all our daily pieces.
COMMENTS (13)
Comments are moderated and generally will be posted if they are on-topic and not abusive.
For more information, please see our Comments FAQ