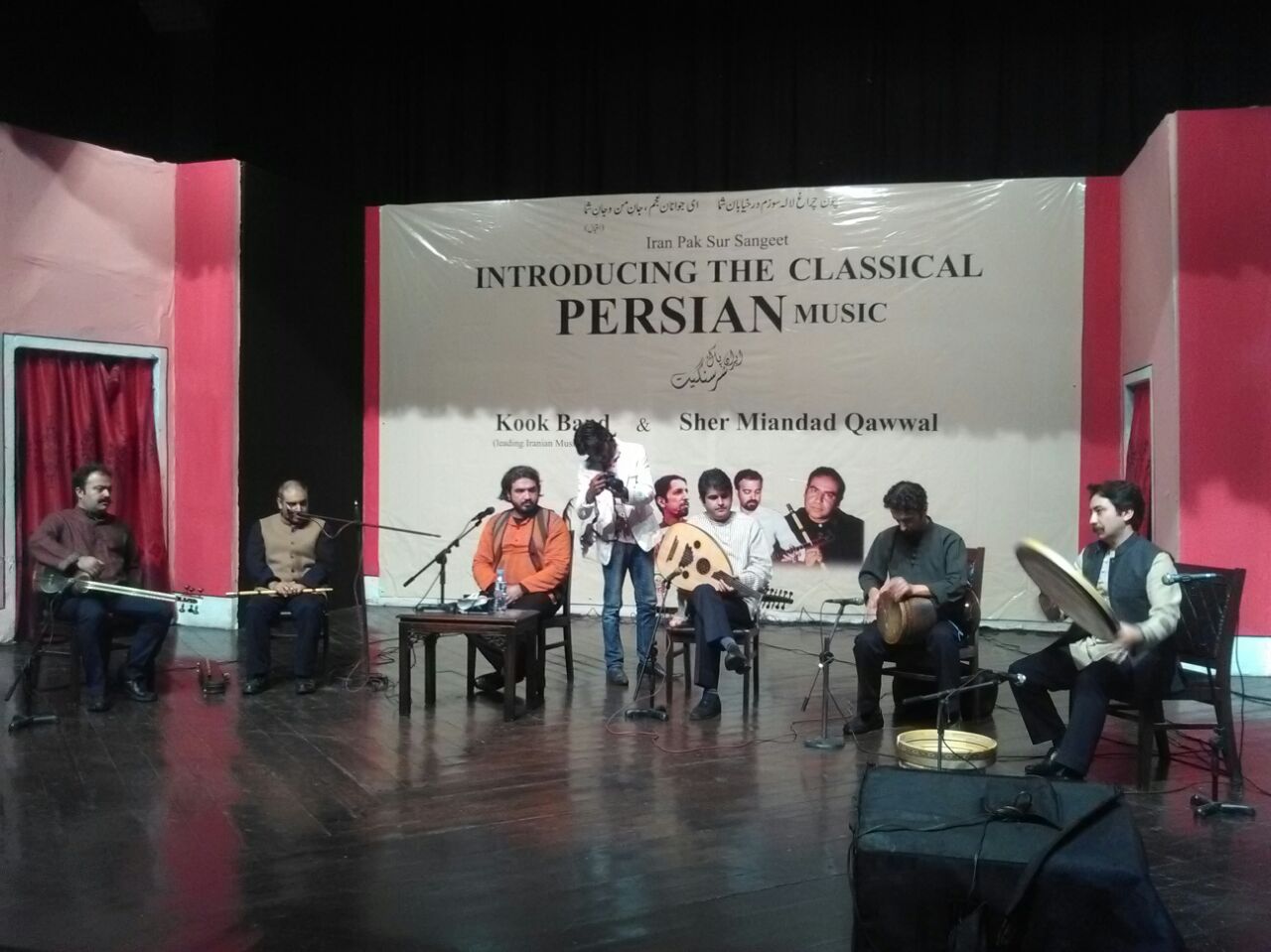 ---
LAHORE: Iranian rock band Kook took Lahore by storm when it performed in the city on Monday night. As a bevy of music aficionados flocked to Alhamra Hall, the troupe gave the audiences a taste of Persian classical music alongside Pakistani Qawwal Sher Miandad.




While the band has been performing in various part of Lahore, its first performance was held at Shahi Hammam last week. According to the band members, it was a wonderful experience to perform in the city as their songs were widely appreciated by the crowds on both occasions. Meanwhile, the audience was mesmerised by the different styles of qawwali by Miandad.

East meets west: Bridging cultures through music   

"The Iranian band was invited in Lahore to encourage local artists that also performed with them. We also wanted to introduce our rich music history and traditions to them. More of such events will be held in Lahore," chairman Alhamra Arts Council, Kamran Lashari, told The Express Tribune.




"Alhamra Arts council is doing their best for the promotion of local culture. We are organising different cultural activities. A few days ago, we set up the Punjab Gilgit Baltistan Fusion festival as well," he added. Executive director of the Lahore Arts Council Atta Muhamamd Khan was also present at the event. Other attendees included students and families.

Have something to add to the story? Share it in the comments below.